Good Housekeeping
35 Unique Teacher Gifts, Because Teachers Deserve the Best
Show you appreciate all they do with these presents that are perfect for educators.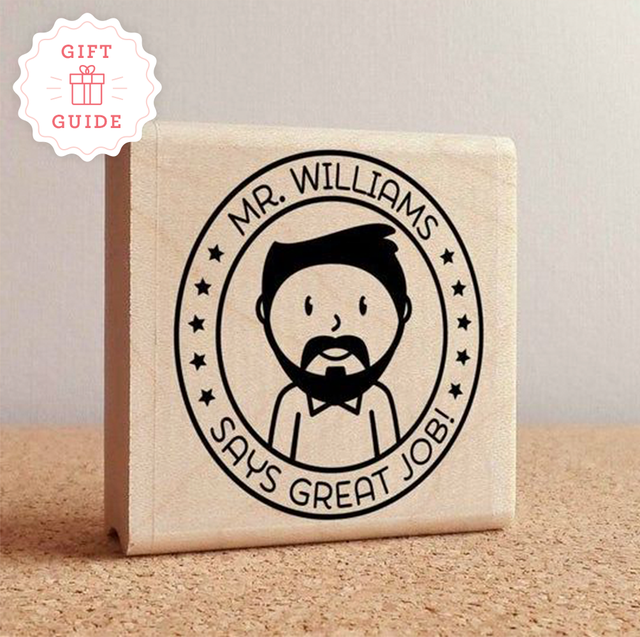 When it comes to teacher gifts, if you ask a teacher what they want, they'll usually say something sweet, like notes from their students expressing what a difference they've made in kids' lives. And we know that teachers deserve it — and that they also so much more. Of course, there's nothing wrong with adding a gift card to the note. Gift cards are versatile, teachers appreciate them and you know they'll definitely be getting something they want. They're also easy to adapt to any budget.
Another interesting idea is to have the class put together a Kudoboard. The site allows everyone to upload a picture, video, GIF or note and then delivers it all in one package, so every member of the class can add a little something. It's an easy collaborative project for kids who may still be dealing with remote classrooms or quarantines and who might not get to see each other in person to create or sign a real, IRL card. You can even buy (or download) a poster of the board after it's been delivered.
And, of course, you can always make a personal or class donation to DonorsChoose (if your school participates). On that site, teachers let parents know about specific projects they want funded — things like a new classroom library, a collection of STEM materials or flexible seating options — and parents can contribute directly to those projects, and feel good knowing exactly where their money went.
But, you can do one or all of the above and still feel like you need to give a little something. Whether you're looking for a group gift from the class or just something from your own student, you can make a teacher very happy with one of these creative gifts for teachers from students.
ETSY PINKPUEBLO $27 AT ETSY
You can personalize the hairstyle and color of the this stamp, plus add accessories like glasses or a tie, to make a one-of-a-kind creation. You can also tweak the text if you'd rather say something like, "Property of Mr. Williams' Classroom."
... more at the link.
By Marisa Lascala