CountryLiving
5 Flower Trends to Brighten Up Your Home in 2021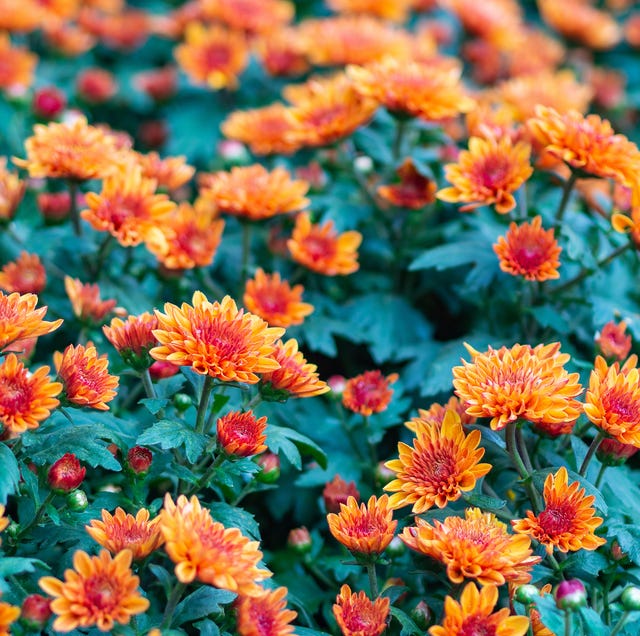 KANCHANALAK CHANTHAPHUN / EYEEMGETTY IMAGES
The team at Floracracy have unveiled the five flower trends tipped to be the most popular in 2021 — and blue delphiniums, yellow tulips and chrysanthemums are top of the list.
"Flowers function unlike anything else in our inside spaces," Sarah-Eva Marchese, founder and CEO of Floracracy, says. "They are uniquely known to create happiness, facilitate connection, improve mental and physical wellness, and brighten up any space. As we begin the new year remaining in our homes, for the most part, try adding some of the following flowers to your homes to inspire and uplift your mood and add splashes of colour."
Looking to brighten up your home with some cheery blooms? These are the flower trends to have on your radar for this year…1White lily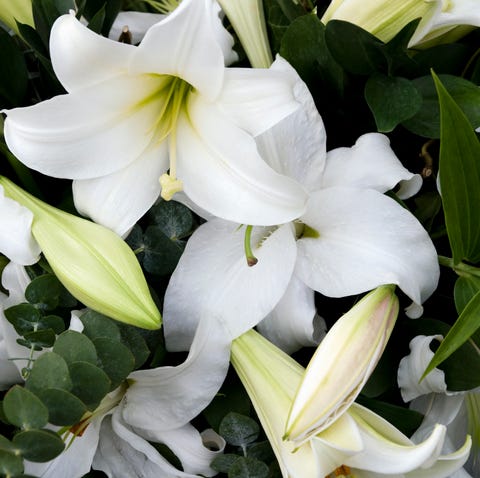 WHITEMAYGETTY IMAGES
Signifying hope, white lily flowers are at the top of the list for 2021. Simple and stunning, they are perfect for sprucing up a dull corner of your home.
BUY NOW VIA THOMPSON & MORGAN2Blue delphinium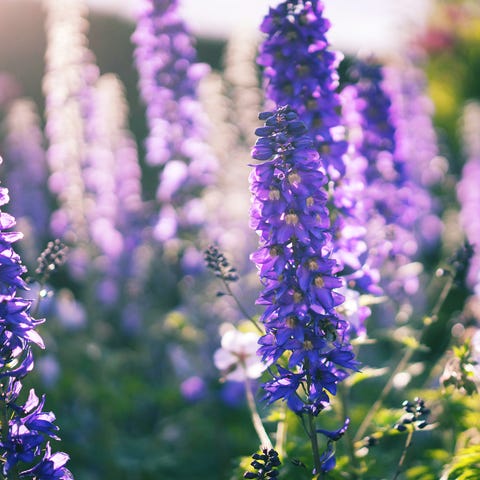 JILL FERRYGETTY IMAGES
Refresh your space with a fresh bunch of blue delphiniums — another flower to have on your radar for 2021. Grown for their showy spikes of gorgeous summer flowers, these perennials will add a burst of much-needed colour.
A must-have for any garden lover, these will grow back every spring.
BUY NOW VIA GARDENING EXPRESS3Chrysanthemum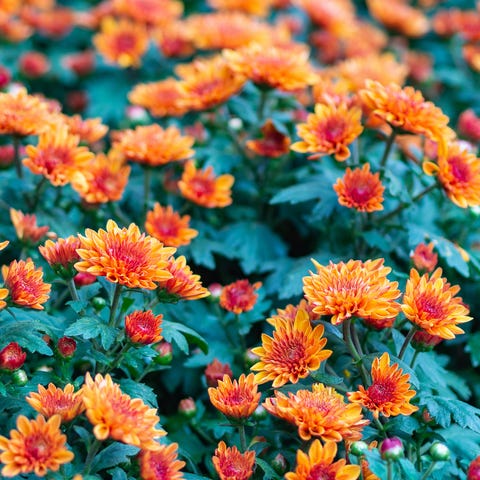 KANCHANALAK CHANTHAPHUN / EYEEMGETTY IMAGES
These beautiful flowering plants, which are also known mums or chrysanths, are famed for being incredibly easy to grow. Providing invaluable autumn colour, they are the perfect flower to welcome into your garden this year.
BUY NOW VIA THOMPSON & MORGANADVERTISEMENT – CONTINUE READING BELOW4Yellow tulips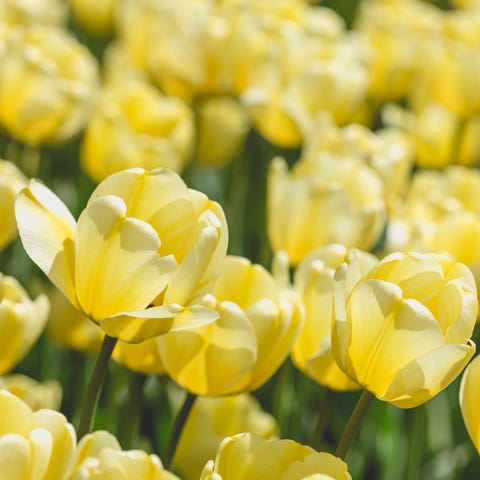 ISTETIANAGETTY IMAGES
Spring might be a long way off, but there's nothing like some yellow tulips to get you in the mood for warmer weather. These gorgeous cheerful cup-shape blooms make a wonderful addition to spring borders, patio pot displays or a balcony.
BUY NOW VIA GARDENING EXPRESS5Daffodil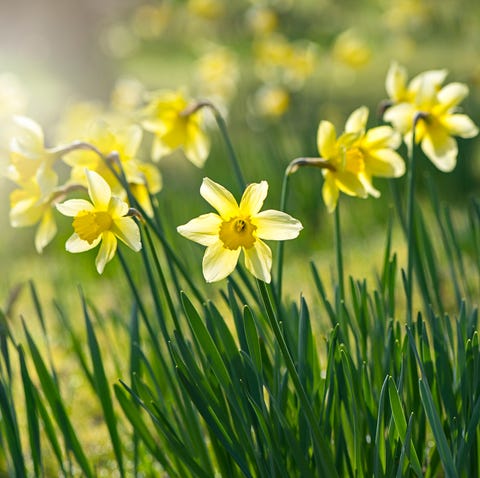 JACKY PARKER PHOTOGRAPHYGETTY IMAGES
Signifying new beginnings, daffodils are one of the most popular spring bulbs. While these are best planted in mid-to-late autumn, you can pick them up in local florists around springtime. Ideal for cheering up your home.
Like this article? Sign up to our newsletter to get more articles like this delivered straight to your inbox.