GearBrain
7 Ways to Cool Down During the Dog Days of Summer
A mid-summer meltdown may be in the cards, but you can keep your cool with high-tech gadgets and devices geared towards lowering your body tempLike GearBrain on FacebookMelissa KayAugust 13 2019
Summer is the season of heat and humidity— but there's no reason you need to feel uncomfortable. From wearables you can don while outside, to things designed for the bedroom, these seven digital devices will make the summer swelter far more comfortable as you chill down.
Read More:
take Embr Wave with you to both cool and heat your skinEmbr
Embr Wave Bracelet
Embr Wave is a wrist-worn device that can cool you off, making you feel five degrees more comfortable. The $299 Embr is a bit unusual as well, in that during the winter, the gadget will warm your temp too, so keep this gizmo on hand year-round. One tap, and Embr Wave cools the skin in waves, using thermal technology to help you achieve a temperature that's comfortable for you. Use the app to put Embr to your preferred setting, perhaps for sleep or when you're under stress. It's about the same size as an Apple watch, with a Nylon band that's comfortable and stylish.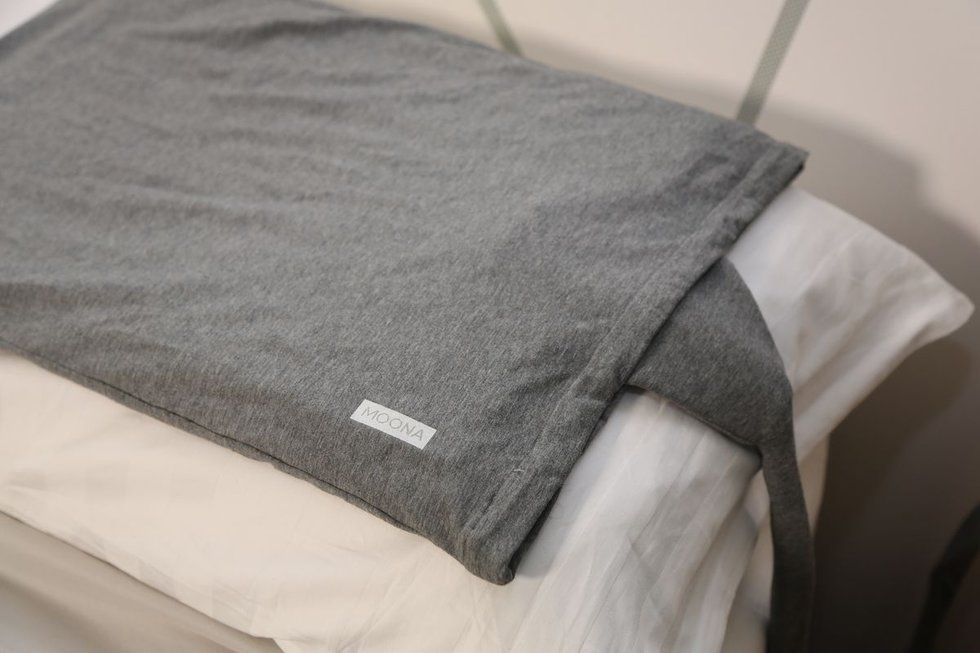 This pad pairs with an app to keep your skin at a constant, cooled, temperatureMoona
Moona
Those sticky summer nights often mean waking up in a pool of sweat. The $399 Moona is the solution for making your sleep sounder as you remain cool and comfortable throughout the night. The thermoregulated pillow pad is filled with water, and the bedside controller keeps it at the temp you find most relaxing. Paired with an app, you can control the device in real-time or pre-set what Moona calls your "temperature profile" so you can hit the sack uninterrupted until sunrise. There's even an alarm clock in case your sleep is so deep you don't wake up when you should. You can pre-order the Moona for just $299, with delivery expected in September 2019.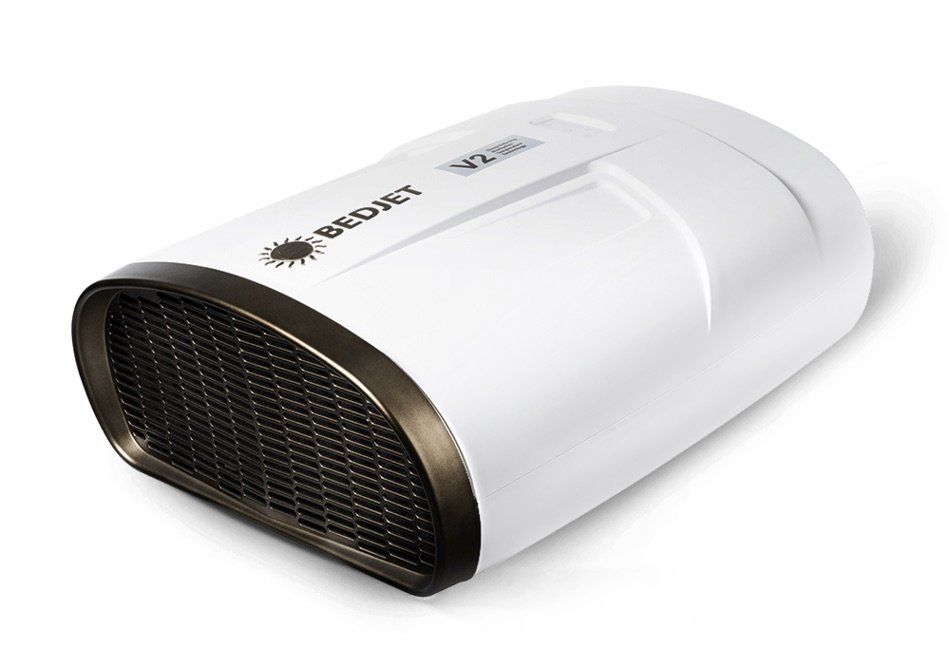 The BedJet pushes cool air across your bed, and there's even a wake-up modeBedJet
BedJet V2 Climate Comfort System with Biorhythm Sleep Technology
Sleep like a baby with BedJet V2, as it pumps cool air into your bed for maximum comfort. This $399 new version even comes with an aromatherapy option, so you'll feel like you're at the spa right at home. The ventilating air is quiet and comfortable, programmable by app, and has a wake-up mode that's far less jarring than an intrusive alarm clock. Upgrade for a dual zone temperature control, perfect for those who sleep with a partner who's not synched up temp-wise. Works in cooler climates too, with a warming wave of air that's super snuggly.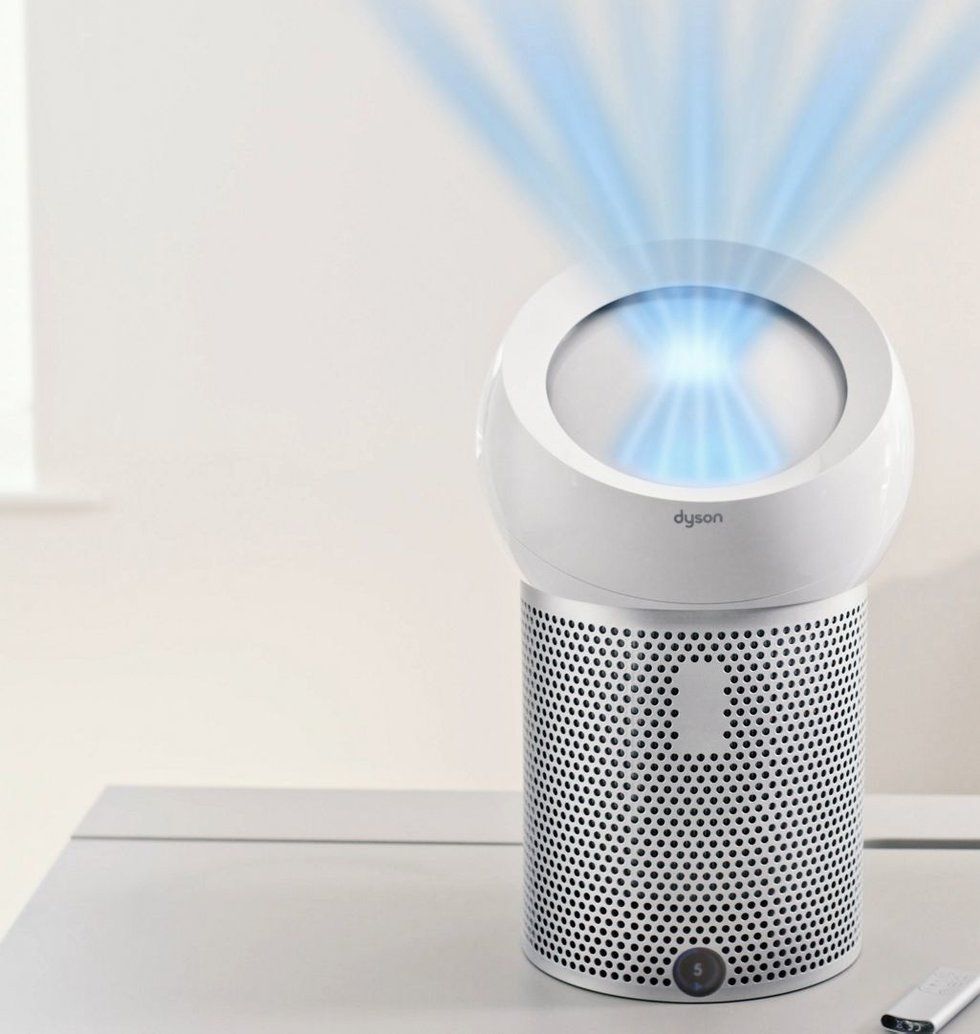 A mini-fan and a HEPA filter are wrapped into one with the Dyson Pure Cool MeDyson
Dyson Pure Cool Me BP01 Personal Purifying Fan
A personal fan is nothing new, but there's nothing ordinary about the Dyson Pure Cool Me. This $349.99 mini-fan not only cools you off, but via HEPA filter, the air that blows through is purified of pollutants and allergens you don't want to breathe in. You can get a real-time report of the airborne particles and gasses which have been accounted for, giving you peace of mind as you bask in the breeze. Focus the air flow exactly where you want it to go, and use the remote for added convenience. Dyson Pure Cool Me Personal Purifying Fan, BP01 HEPA Air Purifier & Fan, Removes Allergens, Pollutants, Dust, Mold, VOCs, for Desks, Bedside, Side Tables, WhiteList Price: $349.99New From: $344.99 in StockUsed From: $244.37 in Stock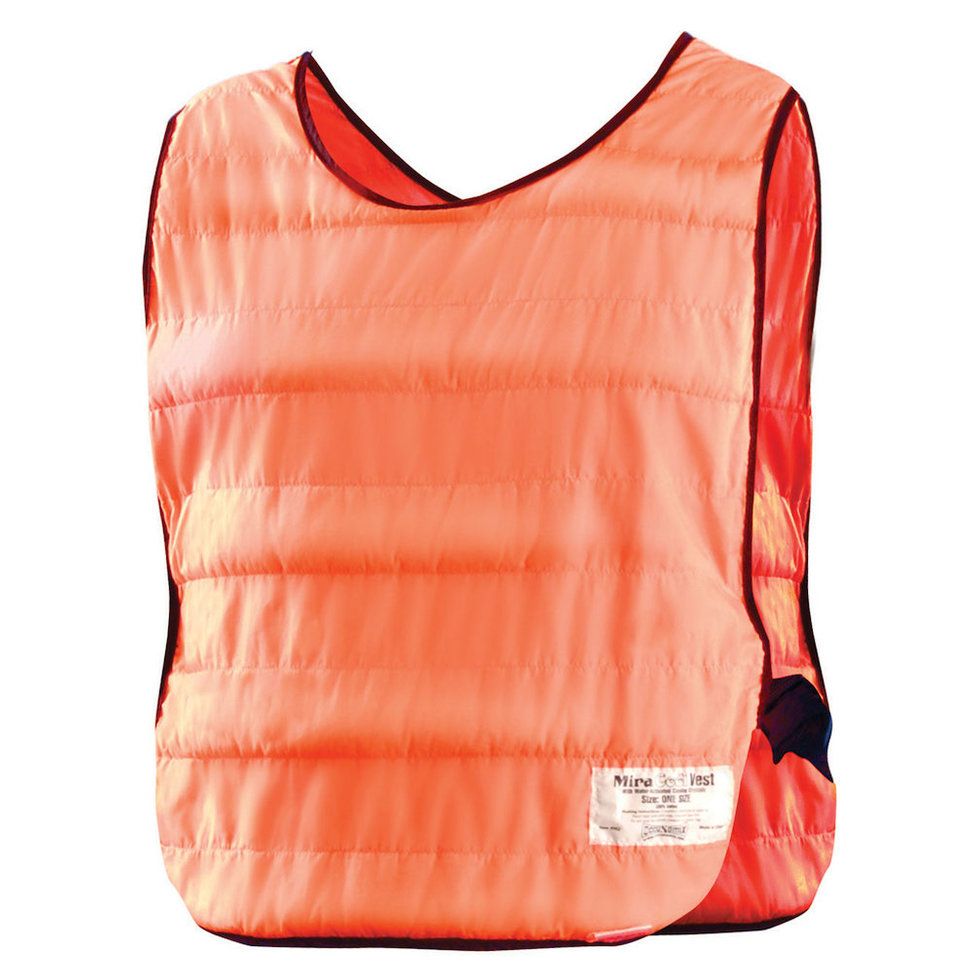 When outside, consider donning this $19 vest that keeps skin cooledMiracool
Miracool Pullover Cooling Vest
Designed for people who work outdoors during the summer, this simple, yet solution-oriented cooling vest from Miracool is a wardrobe staple that makes beating the heat possible. The material is absorbent, filled with cooling crystals, and fits most people comfortably. When you can't cool off in the AC, this $18.99 vest is second best — and extremely affordable. 1EA-Miracool Pullover Cooling Vest – ORANGE-REGList Price: $18.99New From: $18.99 in Stock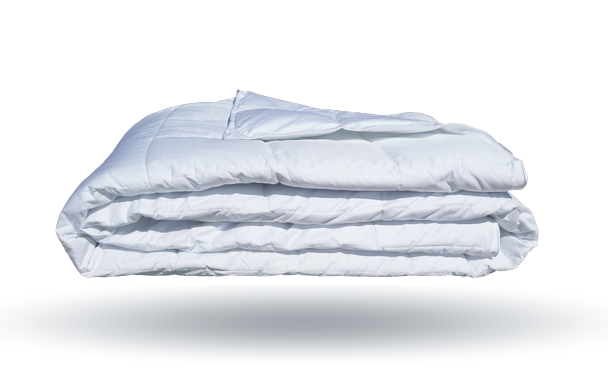 These cooling comforters can help reduce humidity around your body as you sleepSlumber
Slumber Cloud Cumulus Comforter
Comforters are designed to embrace you as you drift off into dreamworld, but not all are created equally. When you're trying to stay cool on those too-hot summer nights, Slumber Cloud is the key. Their cooling comforters absorb moisture and release heat, reducing the humid conditions that cause you to sweat while you sleep. The technology used for these blankets was initially created for NASA spacesuits, and range in price from $149 to $189.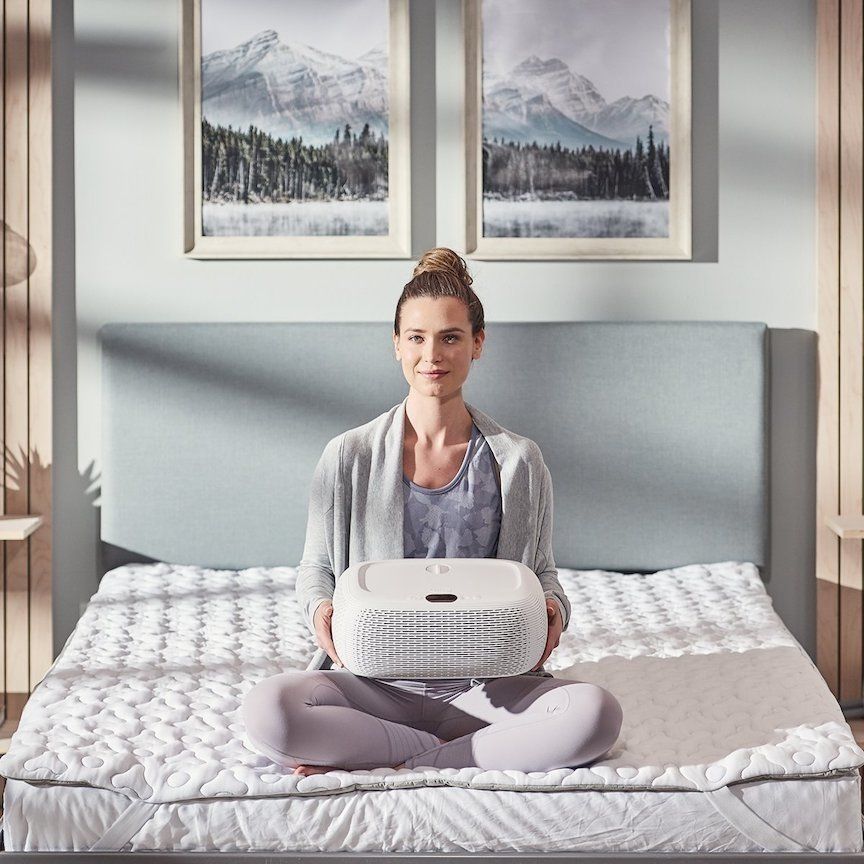 The Chili system comes in two options: for single and also double sleepersChili
Chili Ooler Sleep System
Sleep is essential, so staying cool may help you slumber. Feeling too hot in bed is a bummer, so chill out with Chili Ooler Sleep System. Dynamic thermal change is at the core of this $699 system, using hydro power (water) to cool down the bed by up to 15 degrees. Program via the useful app, setting times and temps that work with your comfort cycle. You can also buy a dual-sleeper zone system for $1,399. The product is more energy-efficient than a general AC unit, making the expense pay off in no time. chiliPAD Cube 3.0 – ME and WE Zones – Cooling and Heating Mattress Pad – Individual Temperature Control, Great Sleep Enhancement, Wireless Remote Integration (Twin XL (80″ L x 38″ W))List Price: $599.00New From: $599.00 in Stock