Axios
Axios Pro Rata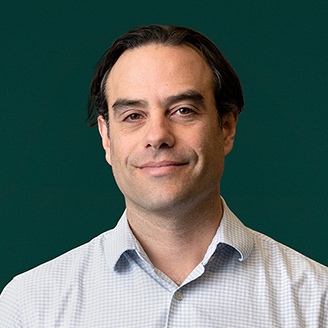 Get ready: Next week we'll share details of our only Peloton fundraising ride for 2021. Very worthy and timely cause. If you or your firm has interest in sponsoring, perhaps by making a per rider pledge, please email me for more info (dan@axios.com).Top of the Morning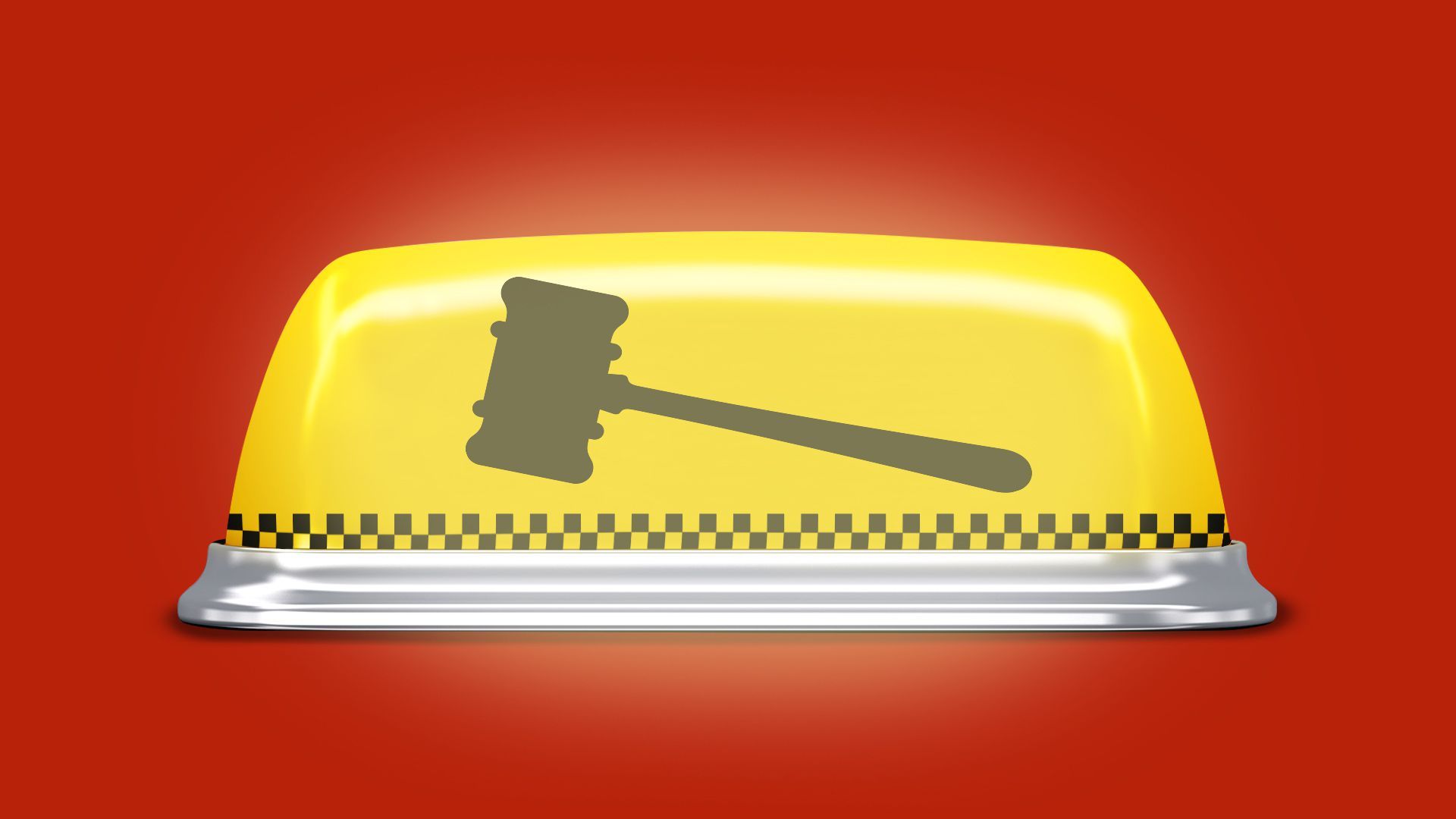 Illustration: Aïda Amer/Axios
The legal battle between flying taxi companies Archer Aviation and Wisk Aero is threatening to scuttle Archer's deal to go public via a SPAC led by billionaire investment banker Ken Moelis.
Driving the news: Proxy advisor Institutional Shareholder Services recommended that SPAC unitholders vote against the deal, which has been downsized in terms of both enterprise value and number of shares being offered.
In short: ISS argues the deal presents much more risk than reward.
Why it matters: Many private companies (and their VC investors) have favored SPACs over IPOs, because they provided more speed and certainty. But that's no longer true, based on rising redemption rates.
Caveat: SPAC holders don't always listen to ISS, which has demonstrated an aversion to flying vehicle mergers. ISS opposed the SPAC deal for Joby Aero, which passed anyway, and also opposed the SPAC deal for Lilium, which hasn't yet held its vote.
Backstory: Wisk, backed by Boeing and Google co-founder Larry Page, in April accused Archer in federal court of poaching employees who had stolen trade secrets.
Archer, backed by Stellantis and United Airlines, countersued, arguing that Wisk was defaming Archer and improperly using the courts to suppress competition, asking for $1 billion in damages.
A judge recently denied Wisk's request for a preliminary injunction against Archer, writing: "Wisk's theory—while plausibly pleaded—does not fully add up."
What's next: Unitholders in Moelis' SPAC, called Atlas Crest Investment, will need to make their decisions before the court does.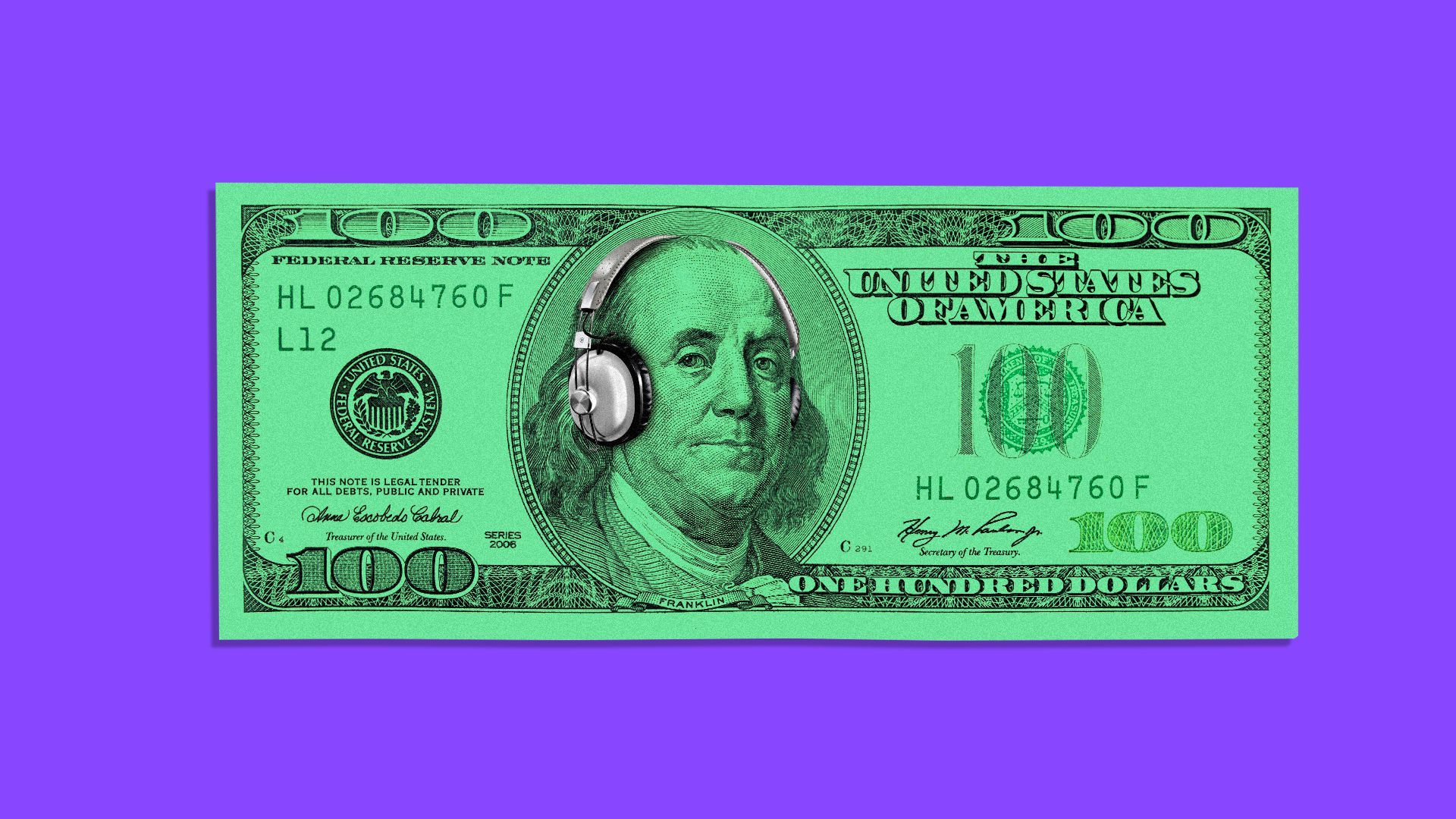 Illustration: Aïda Amer/Axios
The BFD
Callin, a San Francisco-based social podcasting app, raised $12 million in Series A funding co-led by Sequoia Capital, Goldcrest Capital and Craft Ventures (which incubated the company).
Why it's the BFD: This could be the holy grail of podcast production; a single software stack for recording, editing, transcription and distribution. Plus an added twist of live audience participation (i.e., Clubhouse, but with a long tail). Key will be achieving high quality audio, which can be hard to do via mobile apps (just ask Anchor FM, now owned by Spotify).
Listen up: Last night I interviewed David Sacks of Craft Ventures, who co-founded Callin and is serving as its executive chairman. Our conversation will be available soon on the app, which this morning came out of beta (follow me @danprimack to find it).
The bottom line: "In the end, standalone podcast apps almost always get bought by bigger music subscription apps as added value." — Sara Fischer, Axios
Venture Capital Deals
• ProbablyMonsters, a Bellevue, Wash.-based gaming studio, raised $200 million in first-round funding led by LKCM Headwater Investments. http://axios.link/Lw0I
• HomeLight, a San Francisco-based platform for matching home-sellers with real estate agents, raised $100 million at a $1.6 billion valuation. Zeev Ventures led, and was joined by Group 11, Stereo Capital, Menlo Ventures, and Lydia Jett. http://axios.link/uKVr
• Humane, a San Francisco-based consumer hardware and software startup, raised $100 million in Series B funding. Tiger Global led, and was joined by SoftBank, BOND, Forerunner Ventures, Qualcomm Ventures, Sam Altman, Lachy Groom, Kindred Ventures, TIME Ventures, Valia Ventures, Next Ventures, Plexo Capital and Wilson Sonsini. http://axios.link/Gv0q
• Insurify, a Cambridge, Mass.-based virtual insurance agent and comparison platform, raised $100 million in Series B funding. Motive Partners led, and was joined by Viola Growth, Fort Ross Ventures and insiders Viola FinTech, MassMutual Ventures, Nationwide, Hearst Ventures and Moneta VC. http://axios.link/twEE
Disc Medicine, a Cambridge, Mass,-based biotech focused on hematologic diseases, raised $90 million in Series B funding. OrbiMed led, and was joined by Arix Bioscience, Janus Henderson Investors, 5AM Ventures, Rock Springs Capital, Nantahala Capital Management, Willett Advisors, Alexandria Venture Investments and insiders Atlas Venture, Novo Holdings and Access Biotechnology. www.discmedicine.com
• Snap Mobile, a Seattle-based digital fundraising platform for high school groups, raised $90 million led by Elysian Park Ventures. www.snapraise.com
• Corelight, a San Francisco-based open network detection and response platform, raised $75 million in Series D funding. Energy Impact Partners, and was joined by Capital One Ventures, Crowdstike and Gaingels. http://axios.link/rhif
• Point, a U.S. challenger bank, raised $46.5 million in Series B funding. Valar Ventures led, and was joined by Breyer Capital, YC Continuity and Human Capital. http://axios.link/ezJz
• KiotViet, a Vietnamese merchant platform for micro and SMEs, raised $45 million in Series B funding. KKR led and was joined by insider Jungle Ventures. www.kioviet.vn
• Solv, a provider of same-day and next-day appointment software for health care providers, tells Axios that it's raised $45 million in new venture capital funding. Acrew Capital and Corner Ventures co-led the Series C round, and were joined by Benchmark and Greylock. http://axios.link/mvyc
• Cajoo, a French instant grocery delivery startup, raised $40 million. Carrefour led, and was joined by Headline (fka e.ventures) and insiders Frst and XAnge. http://axios.link/jPlw
Stockeld Dreamery, a Stockholm-based alt cheese producer, raised $20 million in Series A funding. Astanor Ventures and Northzone co-led, and were joined by Gullspång Re:food, Eurazeo, Norrsken VC, Edastra and Trellis Road. http://axios.link/VJB9
• Flat.mx, a real estate super app for Latin America, raised $20 million in Series A funding. Anthemis and 500 Startups co-led, and were joined by ALLVP and Expa. http://axios.link/PzoM
• Pixalate, a Palo Alto-based ad analytics and fraud protection platform, raised $18.1 million co-led by Western Technology Investment and Javelin Venture Partners. http://axios.link/vmJz
Onkos Surgical, a Parsippany, N.J.-based developer of solutions for musculoskeletal oncology and orthopedic procedures, raised $15 million in Series C funding led by 1315 Capital. www.onkosurgical.com
• Oddup, an investment data and crypto custody startup, raised $12.8 million in Series C funding from IRO Capital, Elliot Capital, Jervois Hillier and insiders Click Ventures, White Capital and The Times Group. www.oddup.com
• Stravito, a Swedish platform for accessing market research, raised €12.4 million in Series A funding. Endeit Capital led, and was joined by insiders HenQ, Inventure and Creades. http://axios.link/BXhb
• AON3D, a Montreal-based maker of industrial 3D printers for thermoplastics, raised US$11.5 million in Series A funding. SineWave Ventures led, and was joined by AlleyCorp, YC Continuity, BDC, EDC, Panache Ventures and MANA Ventures. http://axios.link/16AQ
EveryDay Labs, a Redwood City, Calif.-based behavioral health startup focused on student attendance, raised $8 million in Series A funding led by Rethink Impact. www.everydaylabs.com
• Arive, a German on-demand consumer products delivery startup, raised €6 million in seed funding from 468 Capital, La Famiglia VC and Balderton Capital. www.getarive.com
3i Group formed Ten23, a Swiss biologics-focused contract development and manufacturing organization. http://axios.link/Tc7dPrivate Equity Deals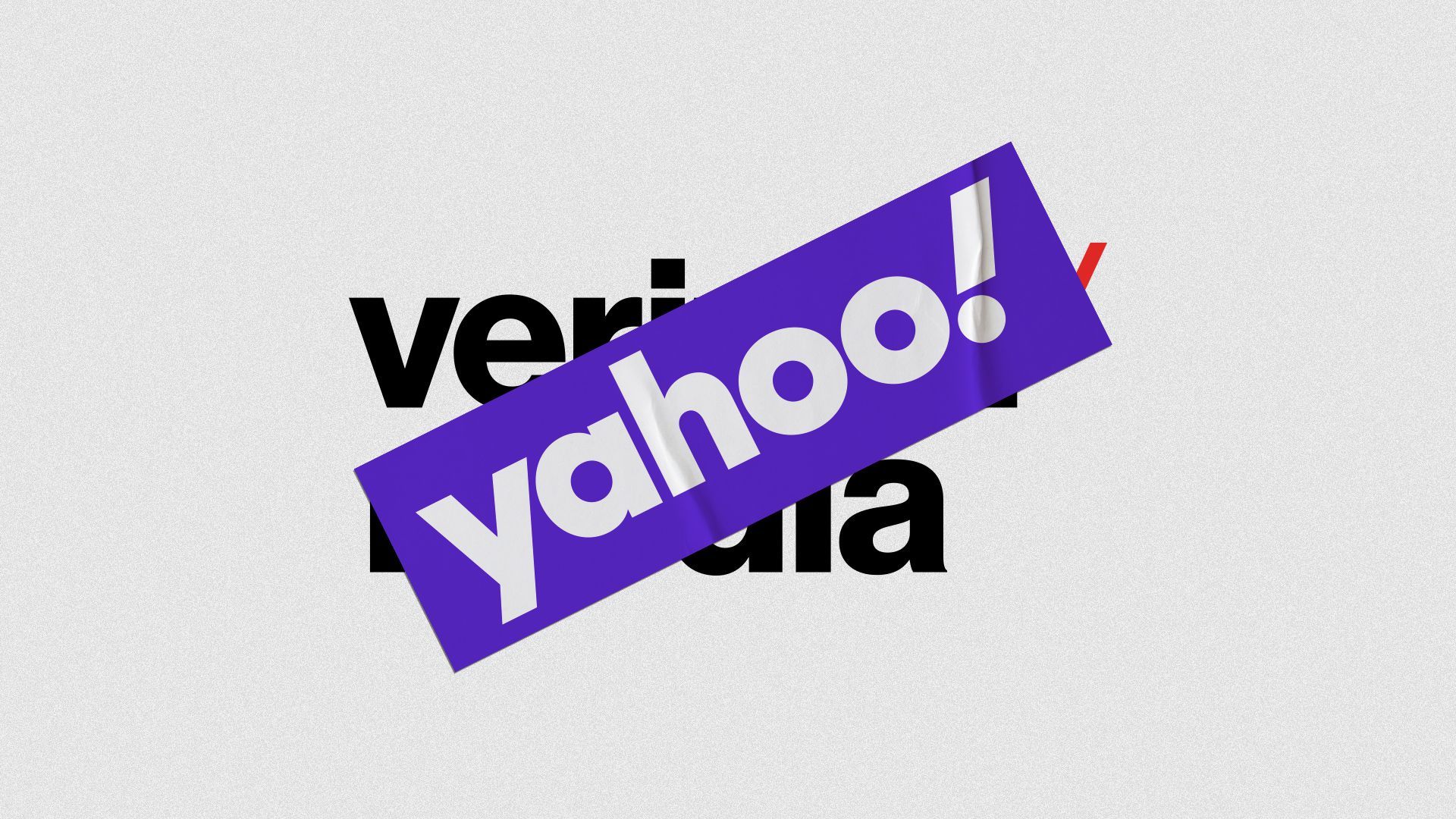 Illustration: Aïda Amer/Axios
• Apollo Global Management completed its $5 billion purchase of Verizon's (NYSE: VZ) digital media unit, including Yahoo and AOL. Verizon will retain a 10% stake.
• Centre Partners recapitalized Midwest Mobility Solutions, a national authorized reseller for AT&T. www.mmsmobile.com
• Crestview Partners invested around $200 million for a majority stake in JMP Solutions, an automation systems integrator. http://axios.link/alCl
• Constant Contact, a Waltham, Mass.-based portfolio company of Clearlake Capital Group and Siris Capital Group, completed its $240 million purchase of marketing automation company SharpSpring (Nasdaq: SHSP). www.sharpspring.com
• Francisco Partners bought Follett School Solutions, a McHenry, Ill.-based K-12 software and content group, from Follett Corp. www.follettlearning.com
• Leonard Green & Partners agreed to buy a minority equity stake in Tecta America, a Rosemont, Ill.-based commercial roofer, from Altas Partners (which remains majority owner). www.tectaamerica.com
OMERS is circling a A$1 billion portfolio of Australian solar farms being sold by Spain's Fotowatio Renewable Ventures, per The Australian.
• Pollen Street agreed to buy a majority stake in Ding, a Dublin-based mobile top-up service. www.ding.com
• Thoma Bravo completed its $2.4 billion take-private buyout of Talend, a Redwood City, Calif.-based data integration and integrity company. www.talend.com
• Wheel Pros, a Greenwood Village, Colo.-based portfolio company of Clearlake Capital Group, acquired Hoonigan, a Compton, Calif.-based auto enthusiast brand. www.honnigan.com
• Wind Point Partners bought Vertex, a Weymouth, Mass.-based engineering services firm. www.vertexeng.comPublic Offerings
Cue Health, a San Diego-based developer of portable health testing solutions, filed for an IPO. It plans to list on the Nasdaq (HLTH) and reports $33 million of net income on $202 million in revenue for the first half of 2021. Cue raised nearly $400 million from firms like ACME Capital (13.2% pre-IPO stake), Cove Investors (11%), Decheng Capital (7.3%), Madrone (6.3%), Perceptive Advisors, MSD Capital, Koch Strategic Platforms, J&J and CAVU Ventures. http://axios.link/AmbJ
• Samsara, a San Francisco-based connected sensor company valued by VCs at $5.6 billion, said it filed confidentially for an IPO. Backers include Andreessen Horowitz, General Catalyst, Dragoneer, General Atlantic, Warburg Pincus and Tiger Global. http://axios.link/2cCiSPAC Stuff
• Insight Acquisition, a SPAC targeting the fintech or financial services industry, raised $240 million in its IPO. http://axios.link/OBk1
DTRT Health Acquisition, a SPAC targeting home and community-based healthcare services, raised $200 million in its IPO. http://axios.link/WCBh
• Gesher I Acquisition, an Israel-focused SPAC, filed for a $100 million IPO. http://axios.link/XTjZ
• Slam Corp., the SPAC led by Alex Rodriquez, reportedly walked away from a possible $3 billion deal with sports collectibles company Panini after it lost NBA and NFL licensing deals.
This is the second time Slam Corp. got close but didn't seal the deal, having previously been in advanced talks with personal grooming products maker Manscaped (which I'm told is now talking to a different SPAC).
Liquidity Events
• Align Capital Partners sold Electronic Transaction Consultants, a Richardson, Texas-based provider of software for tolling authorities, to Quarterhill (TSX: QTRH) for $120 million in cash. www.etcc.com
• Avery Dennison (NYSE: AVY) acquired Vestcom, a Little Rock, Ark.-based provider of pricing and labeling solutions for retailers and CPG companies, for $1.45 billion from Charlesbank Capital Partners and HarbourVest Partners. http://axios.link/vd6v
• Stellantis (NYSE: STLA) agreed to buy Houston-based auto lender First Investors Financial Services Group for $285 million from Gallatin Point Capital and Jacobs Asset Management. http://axios.link/rlui
• Thor Industries (NYSE: THO) acquired AirX Intermediate, a Wichita, Kan.-based maker of RV parts and accessories, for $750 million from L Catterton. http://axios.link/IPA7More M&A
Baxter International (NYSE: BAX) agreed to buy Chicago-based medical equipment maker Hill-Rom Holdings (NYSE: HRC) for $10.5 billion, or $156.00 per share. http://axios.link/qpNd
Cox Automotive acquired Spiers New Technologies, an Oklahoma City-based provider of EV battery pack repair and refurbishing services. http://axios.link/HWh0
Quanta Services (NYSE: PWR) agreed to buy Blattner, an Avon, Minn.-based energy contracting services company, for around $2.7 billion. http://axios.link/DcArFundraising
• Trinity Hunt Partners, a Dallas-based PE firm, raised $460 million for its sixth fund. www.trinityhunt.comIt's Personnel
• Mary Hunt joined RCP Advisors as a principal and portfolio manager for the firm's DEI strategy. She previously led portfolio management and analytics at Allstate Investments. www.rcpadvisors.com
• Bob Maynard is retiring as chief investment officer of the Public Employee Retirement System of Idaho, after nearly three decades. http://axios.link/o8uzFinal Numbers: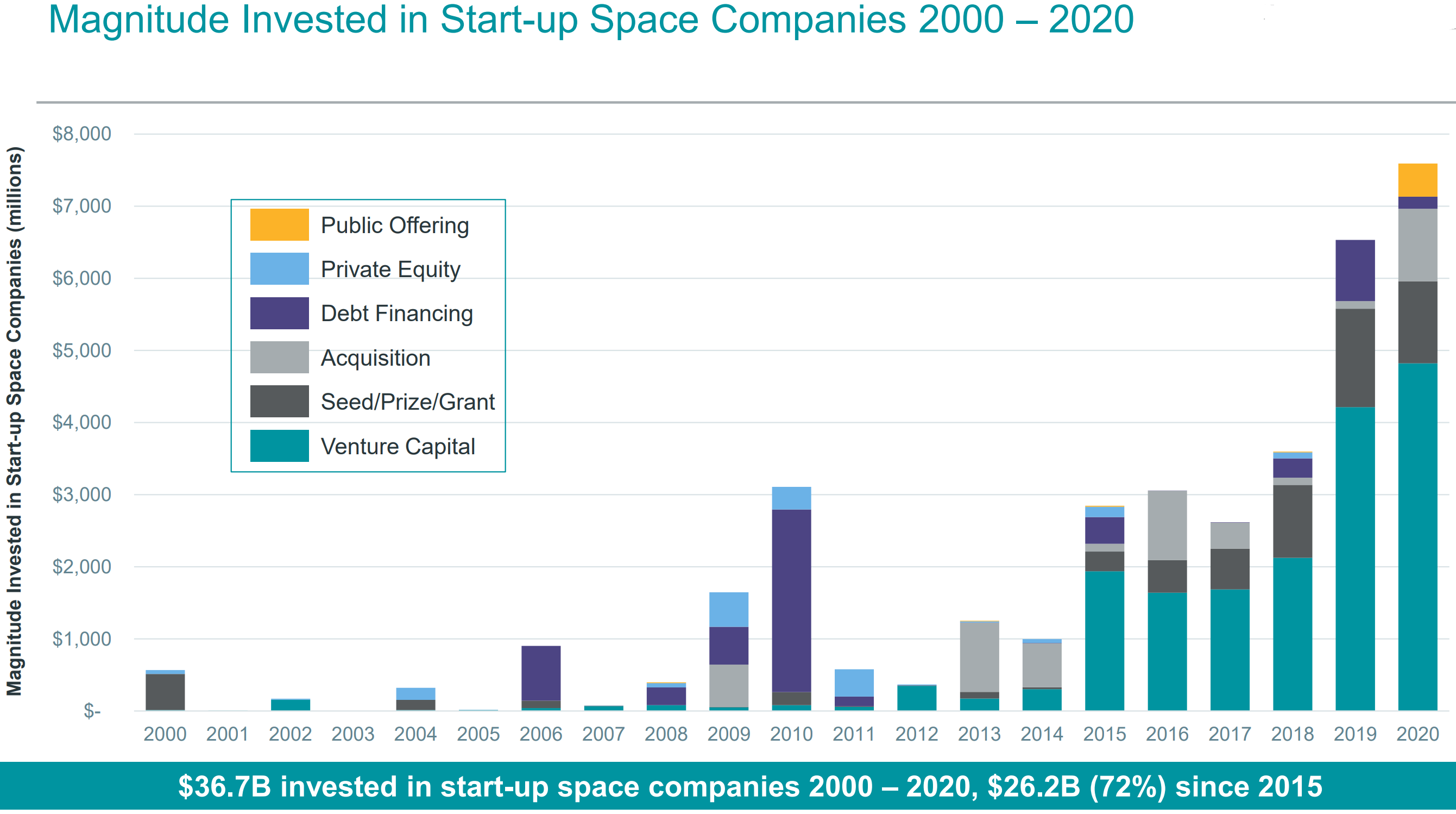 Space startups garnered record investment last year, Axios' Miriam Kramer reports.
Miriam also hosts the new season of our podcast series "How it Happened," which focuses on SpaceX's upcoming all-civilian mission. Episode two dropped this morning. Take a listen.