survivornet
'Best Early Christmas Present, Alex Laughing!' — 'Jeopardy!' Fans Are Thrilled with New Behind-the-Scenes Footage of Trebek in Good Spirits
Caroline HopkinsSurvivorNet
"Would you like to have me, Alex Trebek, with you in your car everywhere you go?"
Given the palpable adoration among the "Jeopardy!" host's enormous fan base — and the outpouring of support as he undergoes treatment for stage 4 pancreatic cancer — it's likely that the answer is yes.
The line is from a brand new commercial for an app called Drivetime— it has voice-driven games, including "Jeopardy!," to play while driving — that features the voice of the indomitable Trebek, 79. And in a new post on the official "Jeopardy!" Instagram page, followers get a behind-the-scenes look at Trebek's famously positive attitude as he cracks jokes with the commercial's other actors.
RELATED: Experts Tell SurvivorNet Alex Trebek's New Chemo Treatment Is Common– What Happens Next?
In one outtake, Trebek dances in the back seat of the set's car; in another, he pretends to be a backseat driver, critiquing the driver's steering-wheel hand position; and in yet another, he acts out a road rage scene, during which a miniature photo of Trebek's face appears over his mouth to block his presumed cursing.
Each of the laugh-out-loud jokes captures the host's lively, always-optimistic attitude.
Unsurprisingly, the behind-the-scenes post has already garnered hundreds of likes and comments — many of them from supporters sending Alex their love and prayers as he continues his cancer journey.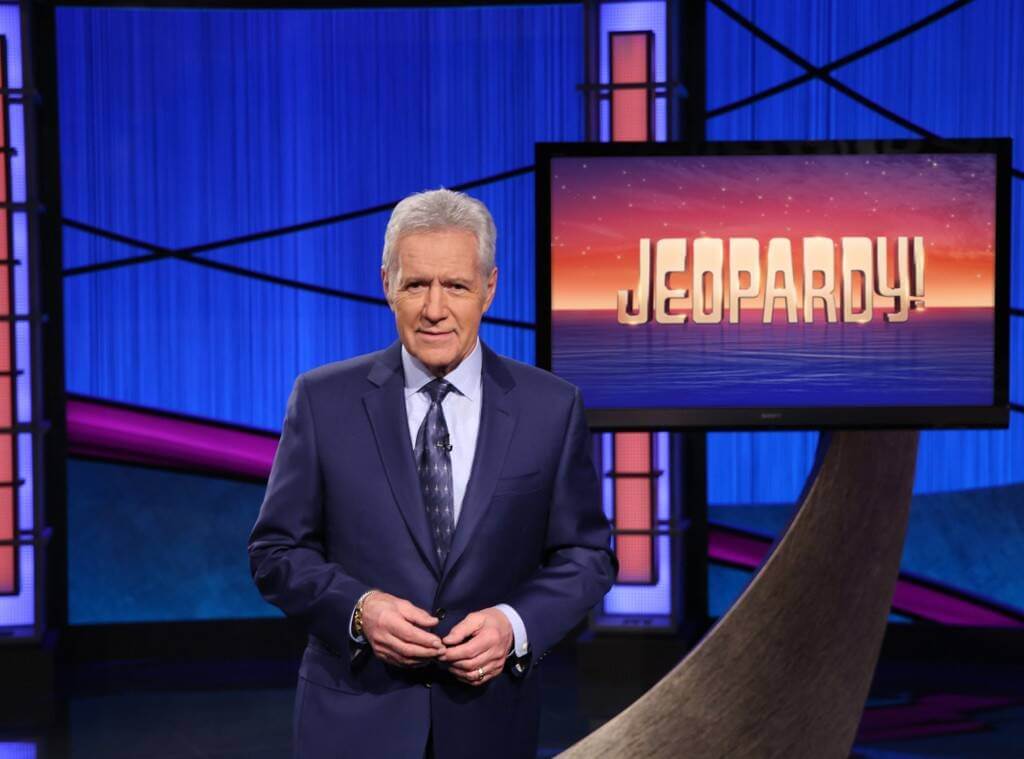 "The more I see what how [sic] funny, approachable, and just genuinely NICE you are, Alex Trebek, the more I can't help but love you – but not in a weird way!" writes one commenter. "I hope you'll be having fun for a long time – you're in my prayers!"
Another writes, "Best early Christmas present, Alex laughing!"
Alex Trebek's Journey With Pancreatic Cancer
The video comes roughly nine months after Trebek publicly announced he's been diagnosed with stage 4 pancreatic cancer. In the months since, Trebek has been remarkably open about his cancer journey, sharing with his fans, for instance, the tough side effects of his chemotherapy.
Despite the challenges that come with his tough prognosis (his particular cancer is notoriously difficult to treat), Trebek's optimism has never wavered. He has continued to make jokes on the set of "Jeopardy!" just as he does on the set of the new commercial.
RELATED: The Alex Trebek Effect: The "Tremendous" Increase in People Looking for Information about Pancreatic Cancer
Trebek has also continued working throughout his multiple rounds of chemotherapy, and has shared that he intends to continue hosting until he is no longer able to do so.
Dr. Zuri Murrell of the Cedars-Sinai Medical Center spoke with SurvivorNet about how a positive attitude can make a real difference during a cancer journey.
Learn more about SurvivorNet's rigorous medical review process.