CNN Underscored
Everything You Need to Host the Perfect Summer Barbecue
By Fiona TappPublished 10:39 AM EDT, Fri July 30, 2021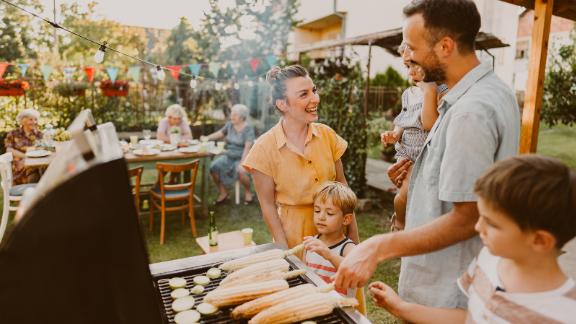 iStockCNN —
At last, summer is here, and with record numbers of Canadians vaccinated and restrictions starting to ease, it's time to get together and celebrate. So enjoy the warm summer nights, invite some friends around and drag out the grill, or why not treat yourself to a brand-new one?
All you need to create a backyard barbecue party is good food, lots of comfortable seating options and a fun crowd. But if you want to elevate the experience to the summer barbecue of the season, shop these outdoor dining accessories from Amazon.ca and more, and set the mood for a party to remember.
With an Amazon Prime membership, express shipping means you can get everything you need delivered in a snap. Prepare to be the host of the best summer barbecue this year!
Grills and equipment
Weber SmokeFire EX4 Wood-Fired Pellet Grill ($1,099; amazon.ca)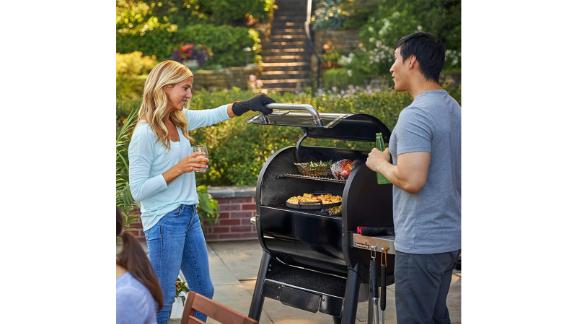 AmazonWeber SmokeFire EX4 Wood-Fired Pellet Grill
Sear your meat at the same time as smoking to infuse flavour as you cook with this grill, which reaches temperatures of 200 to 600 degrees. Made from a porcelain enamel finish that prevents rusting and cracking, the large hopper holds an entire 20-pound bag of pellets so you can cater to a crowd.
Bartesian Premium Cocktail and Margarita Machine ($399.99; amazon.ca)
AmazonBartesian Premium Cocktail and Margarita Machine
With the Bartesian Cocktail Machine, you can set up a home bar and let your guests help themselves to premium quality drinks while you focus on the grill. Select a cocktail capsule from the huge Bartesian range, which includes margaritas, cosmopolitans and Long Island iced teas. Then just choose the strength, press "mix" and help your friends become instant bartenders!
Cuisinart Portable Charcoal Grill ($41.08; amazon.ca)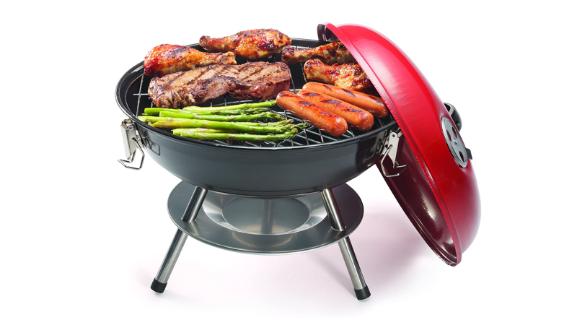 AmazonCuisinart Portable Charcoal Grill
Enjoy the classic taste and aroma of food cooked on a charcoal grill with this portable option. Light enough to take to the park, a friend's house or camping (so long as it complies with local regulations), it also makes the perfect dinner option for an alfresco date night for two.
Expert Grill 4 Burner + Side Burner Gas Grill With Stainless Steel Lid ($228; walmart.ca)
WalmartExpert Grill 4 Burner + Side Burner Gas Grill With Stainless Steel Lid
This economical propane gas grill features four burners, including a side burner for sauces, gravies and sides. The attractive black and stainless steel design will look great on your deck, and with 60,000 BTU, it can cater to a crowd.