Good Housekeeping
The 2021 Good Housekeeping Cleaning Awards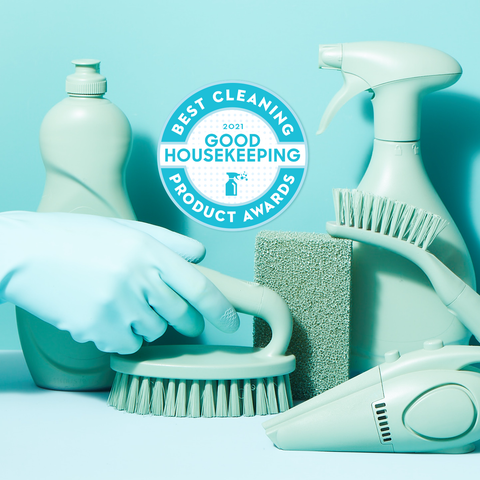 MIKE GARTEN
The pros at the Good Housekeeping Institute's Cleaning Lab understand the importance — and challenges — of finding the right cleaning products to tackle household chores. For decades, we have provided advice and product testing recommendations to help you select the cleaning formulas and appliances that work best, are easiest to use and save you time and effort. We're thrilled to present our third annual Best Cleaning Product Awards to showcase the top-performing, most innovative products that make quick work of caring for your home. Meet the Experts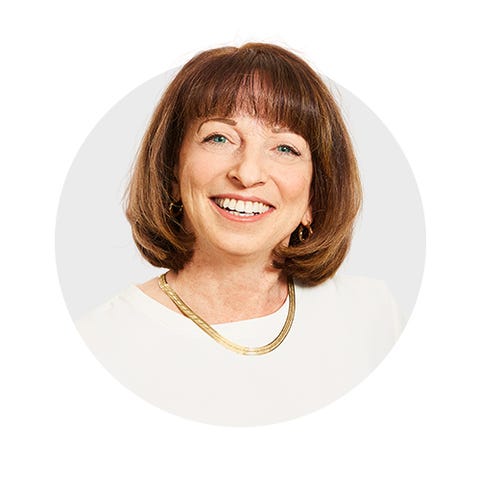 Carolyn Forté
GH Institute Cleaning and Home Care Lab Director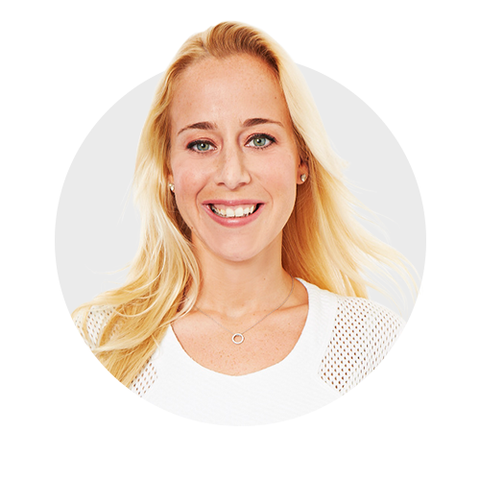 Rachel Rothman
GH Institute Chief Technologist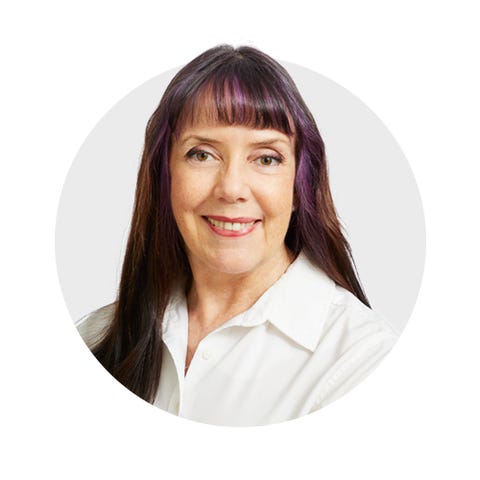 Lynn Redmile
GH Institute Testing and Review Analyst
How We Tested
To select these 57 top-performers for our 2021 Good Housekeeping Cleaning Awards, our GH Cleaning Lab and GH Institute pros as well as almost 70 consumer testers washed, scrubbed, vacuumed and polished their way through sprays, wipes, appliances and more, assessing 10,659 data points to find these winning products. When testing 150 cleaning product submissions, we used industry and in-house developed protocols to evaluate how well, for example, laundry detergents remove stains, how thoroughly washing machines launder clothing and how well multi-purpose cleaners cut grease.
Fabulous Floors & More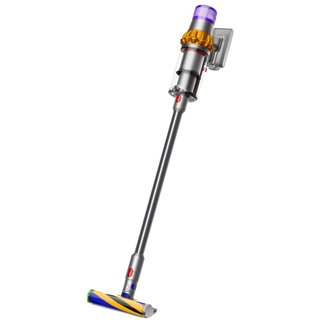 DUST-SLEUTHING STICK VAC
V15 Detect Cordless Vacuum
DYSON
target.com
$699.99
Put an end to discovering lint and other stuff your regular vacuum has missed. Dyson's new V15 Detect shines a whole new light on dust.
LAB RESULTS The bare-floor brush beamed a laser on the floor so we could spot and nab even tiny bits of debris. Three powerful suction modes, a bevy of tools and a clear display that shows battery life and particle pickup worked great and made it super-simple to use.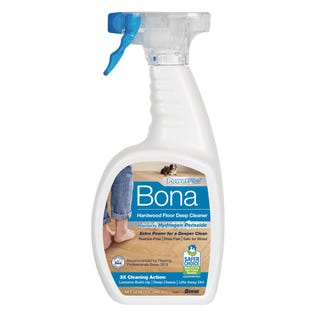 BRILLIANT WOOD FLOOR REFRESHER
PowerPlus Hardwood Floor Deep Cleaner
BONAamazon.com $9.97
Wood floors fare best when cleaned with products made to preserve their finish. Bona's Deep Cleaner uses an oxygenated formula to dissolve dirt without damage.
LAB RESULTS This water-based cleaner removed soil and scuffs and dried quickly. In tests, it left floors glowing without any buffing. One tester raved, "Marvelous outcome!"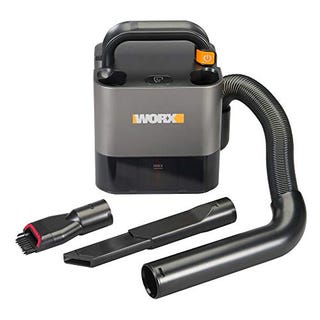 HANDIEST HAND VAC
Power Share Cube Compact Vacuum
WORXamazon.com
$99.98
Who says all hand vacs must look alike? This cube is lightweight and has a hose for extra reach and a carrying handle.
LAB RESULTS A top performer in our test of handheld vacuums, the Worx is versatile and has a removable battery that fits into other Worx tools. We think that for design, features and performance, it can't be beat.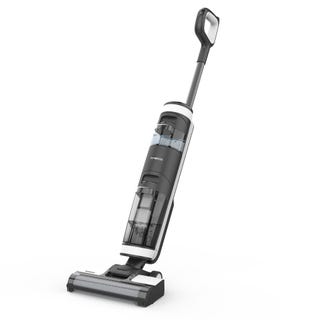 EASIEST TWO-IN-ONE FLOOR WASHER FLOOR ONE S3
TINECOwalmart.com
$367.00
This floor-washing phenom from Tineco will make your mop and bucket obsolete. A tester said, "I absolutely love this machine!"
LAB RESULTS This slim, cordless, simple-to-steer appliance vacuums and washes hard floors at the same time. It works with an app, has voice prompts and senses dirt to automatically ramp up cleaning. Our pros praised it for not leaving floors too wet; it cleans itself too!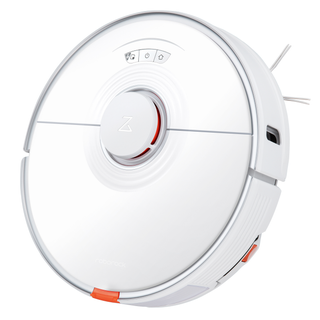 STELLAR ROBOT VAC MOP S7
ROBOROCKwalmart.com
$649.99
Robots that both dry-vacuum and wet-mop — usually with just water — are all the rage. Roborock's S7 outshone the others we tested.
LAB RESULTS This little champ moved easily from bare floors to carpets, got under low furniture and fully covered our test areas. Setup is simple, and it has high-end features. Its mop uses sound waves to scrub and lifts to keep carpets dry. The app works like a charm.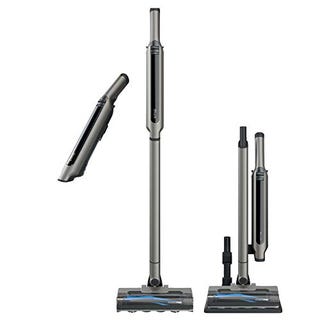 SLIMMEST STICK VACUUM Wandvac System WS620
SHARKamazon.com
$564.04
Big vacs with lots of tools are great, but not for every home or every task. Shark's Wandvac System is ideal for small spaces and quick cleanups.
LAB RESULTS Well designed and powerful, this skinny mini ran for over 12 minutes. It stores neatly on its charging base, converts to a hand vac, empties easily and comes in five colors.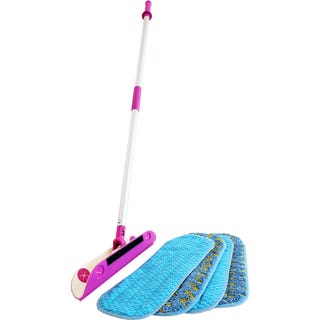 MARVELOUS MOP
The Maker's Mop Bundle MAKER'S
CLEANmakersclean.com $49.00
Mops haven't changed much…until now. The Maker's Clean mop, with its taco-shaped pivoting head, telescoping pole and washable microfiber pads, puts other wet and dry mops to shame.
LAB RESULTS This mop earned praise for its ability to clean where others couldn't — like around the toilet and into stair treads — and how neatly it could be stored. A microfiber cloth can be attached too.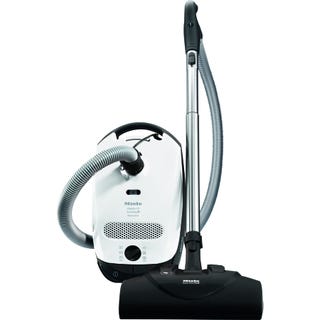 CAN-DO CANISTER VACUUM
Classic C1 Cat & Dog Powerline Canister Vacuum
MIELEamazon.com
$699.00
When a stick or robot vac won't cut it — as when deep-cleaning a carpet — GH Seal star Miele's canister is the best choice.
LAB RESULTS Miele vacuums do best in our Lab tests at picking up and trapping dirt. This model uses a bag — a plus for allergy sufferers — and has a mini turbo tool to nab pet hair along with a powered nozzle, a bare-floor brush, other attachments and a filter that traps odors.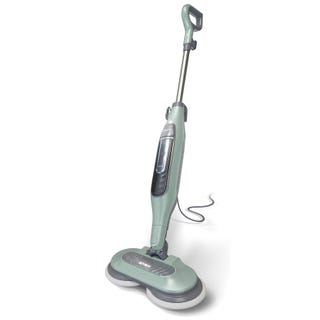 DEEP-CLEANING STEAM MOP
Steam & Scrub Mop S7000 SHARKwalmart.com
$129.00
Steam is an effective way to clean and sanitize sealed hard floors. But sticky, dried-on stains often require multiple passes. Shark's new Steam & Scrub Mop has two rotating washable microfiber pads that loosen and trap dirt while you steam for faster, deeper cleaning and sanitizing.
LAB RESULTS All you need to do is guide this Shark mop as it pretty much does the cleaning for you. It's lightweight and super simple to use and three steam levels let you tailor the steam output to the job at hand. The microfiber pads emerged from the wash looking brand new.