Esquire
We Rounded Up the 45+ Best Tech Deals for Amazon Prime Day 2021
It's now or never on the electronic stuff you're coveting, from earbuds to TVs to kitchen appliances.

By Sarah Rense
Jun 22, 2021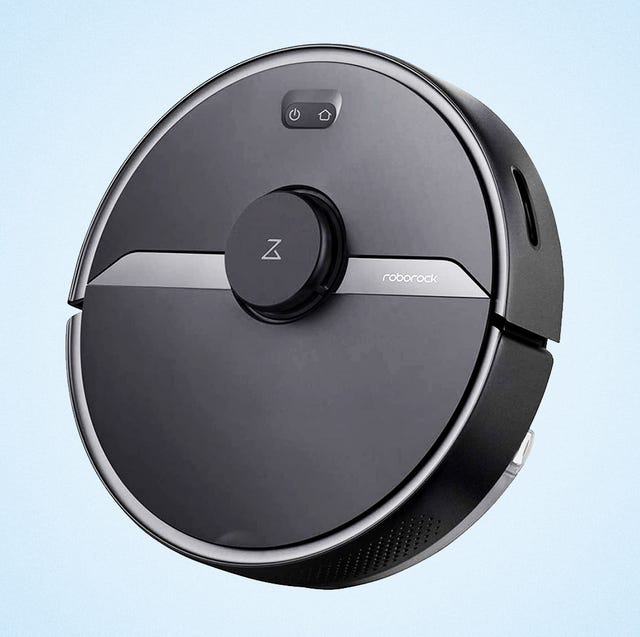 Trying to predict all of what Amazon will include in its Prime Day 2021 lineup is like trying to predict exactly how many vehicles Dom Torreto will pit himself against in the upcoming Fast & Furious movie. Your educated guesses will only get you so far. Your fervent fandom won't mean squat. Something entirely unexpected—like "Dodge Charger versus the International Space Station"-level of unexpected—will happen. And you'll just have to wait until your butt's in the seat to know the answer.
But, Prime Day is in high gear right now, so consider your butt officially in its seat. And the tech deals—some of the biggest sales that go live for Prime Day—are pretty damn hard to pass up. Apple devices are getting some discount love, as well as the usual suspects: kitchen appliances, smart home tech, headphones and earbuds, gaming accessories, and more. Below, you'll find some various gadgets that Amazon currently has on sale, so you can snatch them up before inventory runs low (or Prime Day ends). And like we said, there's no knowing what'll come out Prime Day next, so stay tuned.
Want unlimited access to the latest and greatest in sales to shop? Join Esquire Select.AirPods Pro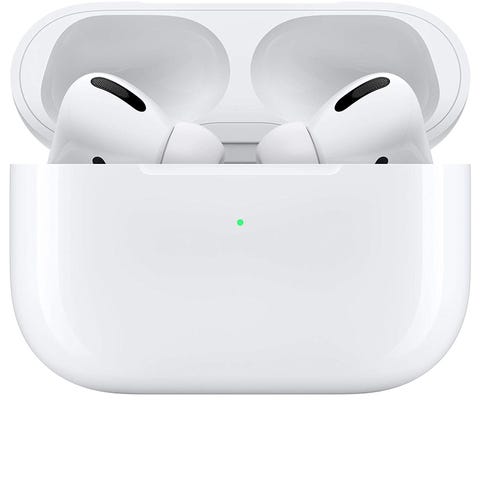 $197.00
Save 24%
Active noise cancellation and a custom fit make these upgraded AirPods unbeatable in the earbud game. Just don't drop one down a subway grate.S6 Pure Robot Vacuum and Mop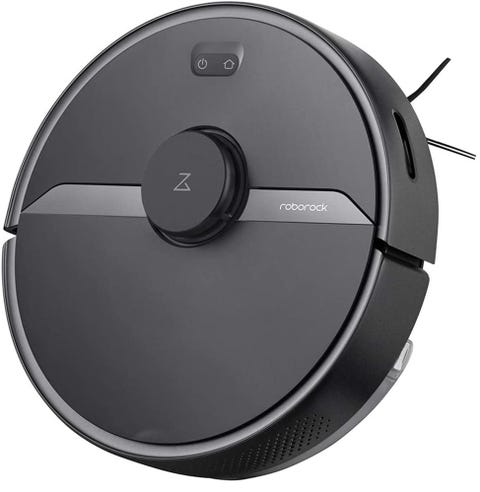 $599.99
$519.99 (13% off)
Save an additional $160 with Prime
This thing's on every homeowner's wish list.Kraken Gaming Headset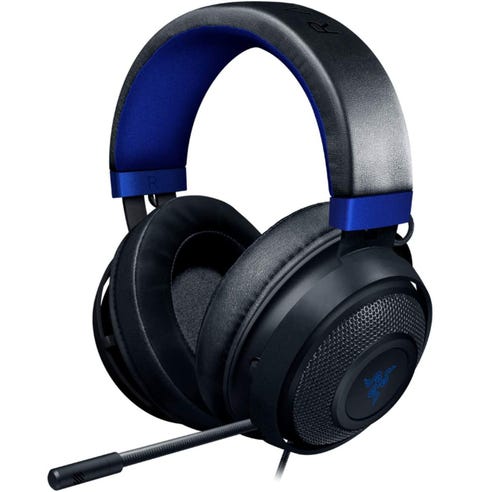 $44.99
Save 44% with Prime
Razer does gaming headsets best, as this model with THX 7.1, plus a retractable, noise-isolating mic and 50mm drivers, proves.
SPONSORED BY THE NEW YORK TIMES
The last VCR was produced years ago, yet demand for VHS tapes is high.
LectroFan White Noise Sound Machine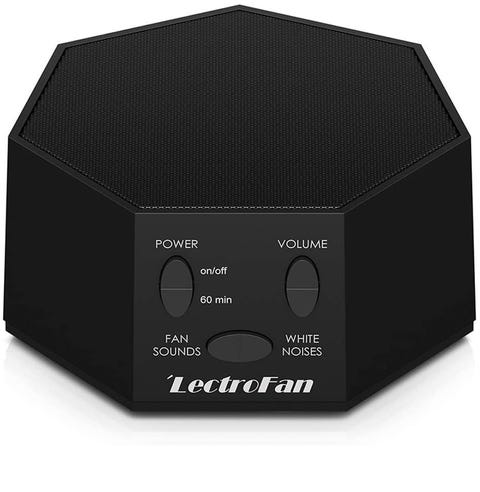 ADAPTIVE SOUND TECHNOLOGIESamazon.com
$49.95
$44.92 (10% off)
Save an additional 30% with Prime
Small but mighty, this Esquire-Endorsed noise machine might do the trick for less-crappy sleep.43-inch C350 Series LED 4K UHD Smart Fire TV, Released 2021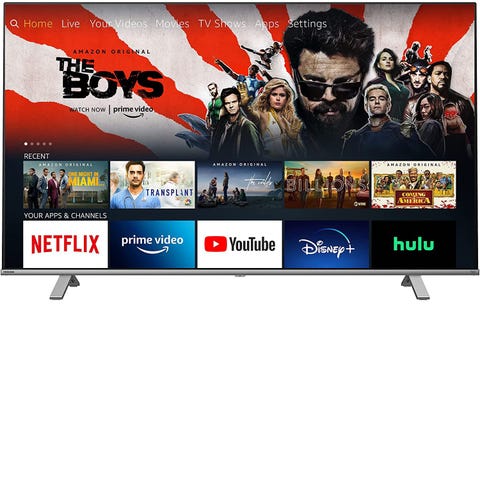 $259.99
Save 30% with Prime
This new 4K Fire TV, also part of the Amazon ecosystem, gets a nice discount for Prime Day.Stir It Up Wireless Turntable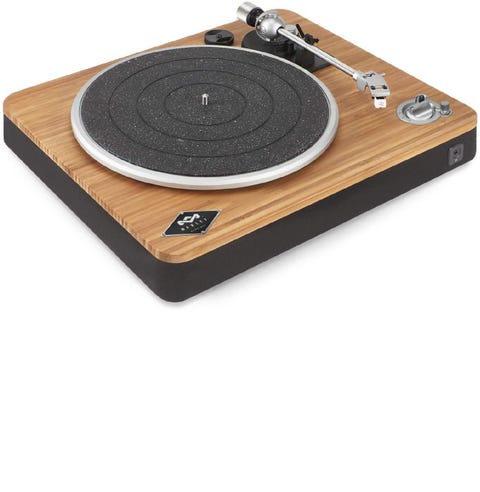 $199.99
Save $50 with Prime
Vibes, and all of them good, when this sustainably made turntable is playing vinyl in your living room.A11 Hero Cordless Lightweight Stick Vacuum Cleaner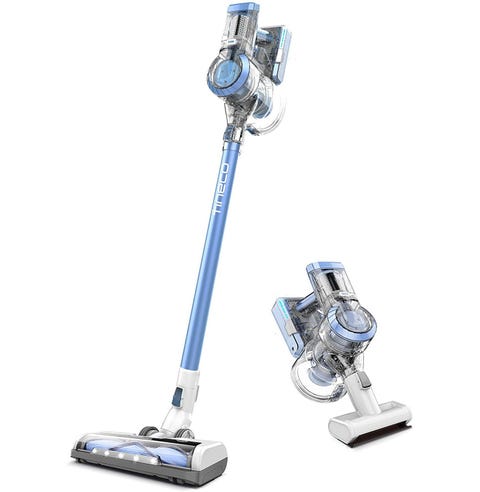 $181.99
Save 30% with Prime
Tineco's stick vacuums make cleaning…fun? Yeah, fun.2020 iPad (10.2-inch, Wi-Fi, 32GB)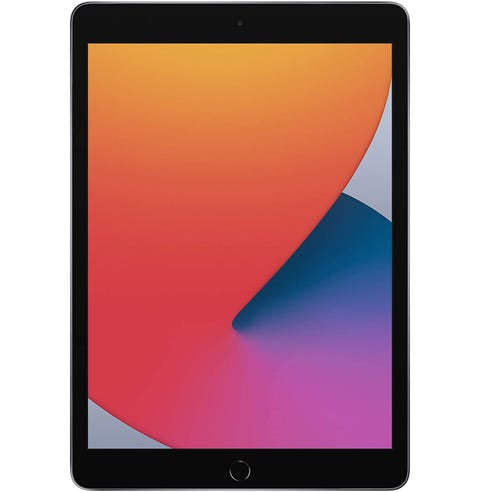 $299.00
Save $30
Maybe you'll be more productive on this screen than your other 700 screens…?Fire HD 10 Tablet (10.1″ 1080p full HD display, 32 GB)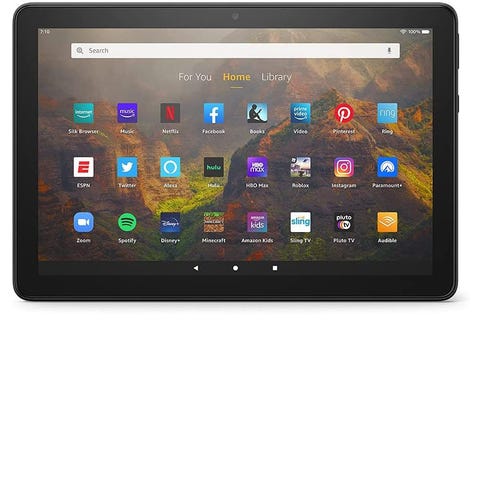 $79.99
Save 47% with Prime
A 1080p tablet for the people.PowerCore III 10K Wireless Portable Charger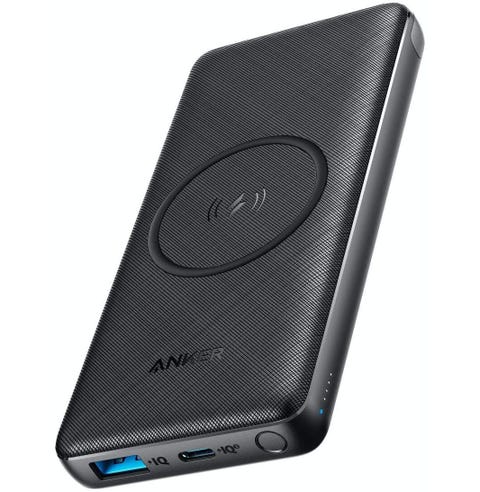 $32.49
Save 35% with Prime
A 10,000mAh portable charger with a Qi-enabled charging pad is dead useful for travel.Smart WiFi Air Fryer w/ 13 Cooking Functions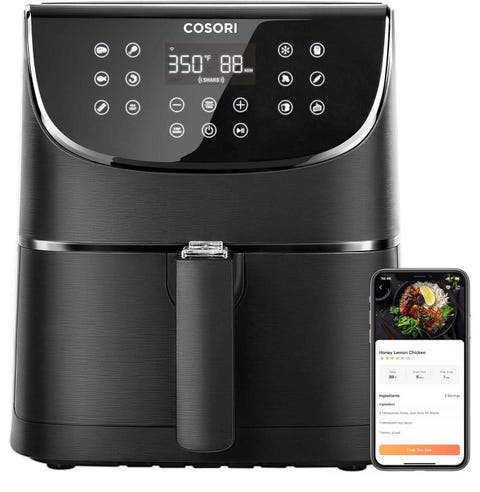 $79.79
Save 34% with Prime
It's high time you became an air fryer guy. Talk about revolutionizing the way you eat.K-Slim Coffee Maker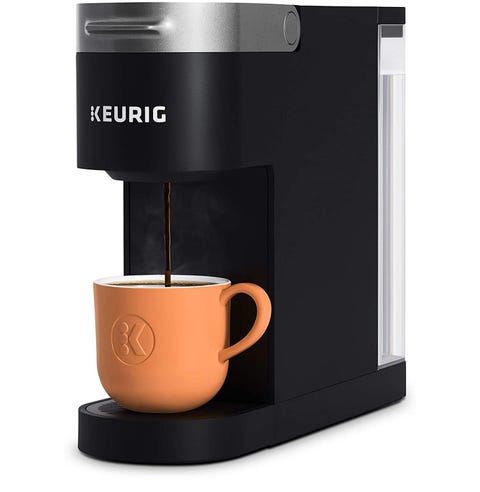 $49.99
Save 37% with Prime
A space-saving coffee maker for those of us with nonexistent countertops.Echo Show 5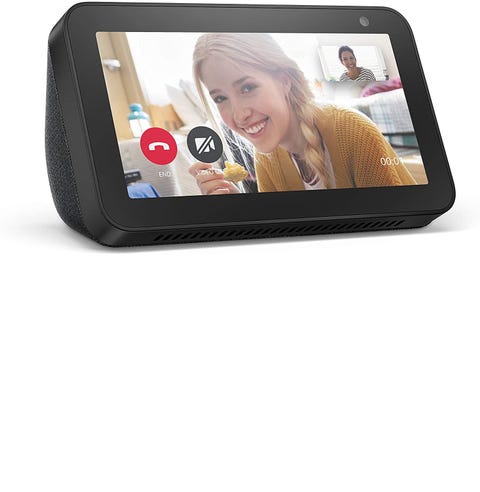 $44.99
Save $45 with Prime
Video calling is engrained in us now. This is one of plenty of Prime Day deals Amazon will run on its own smart home tech.Fizzi One Touch Sparkling Water Maker Bundle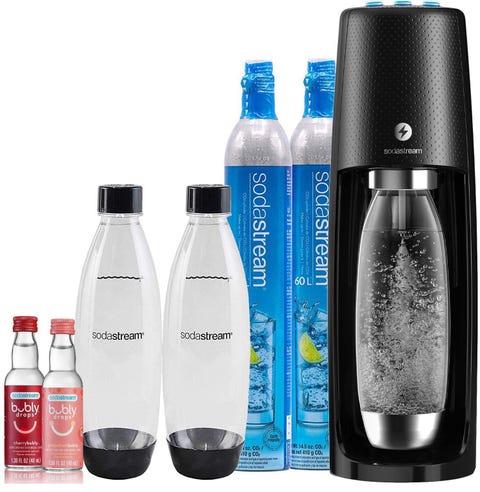 $129.99
Save 34% with Prime
Instead of buying a towering stack of flavored fizzy water cans, make your own, and flavor it yourself, too.Pixelbook Go Lightweight Chromebook Laptop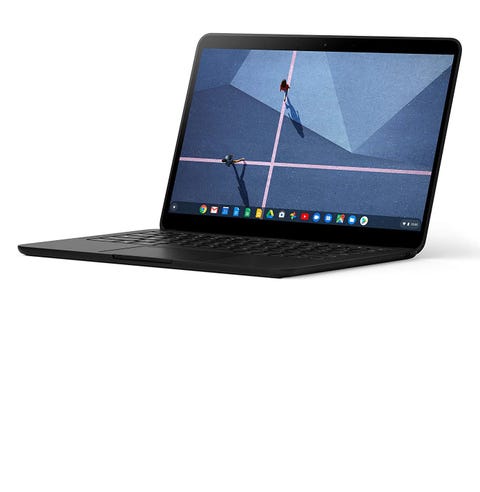 $1,149.00
Save $250 with Prime
This high-powered Chromebook with plentiful RAM weighs practically nothing and keeps going for 12 hours without needing a charge.Fitbit Sense Advanced Smartwatch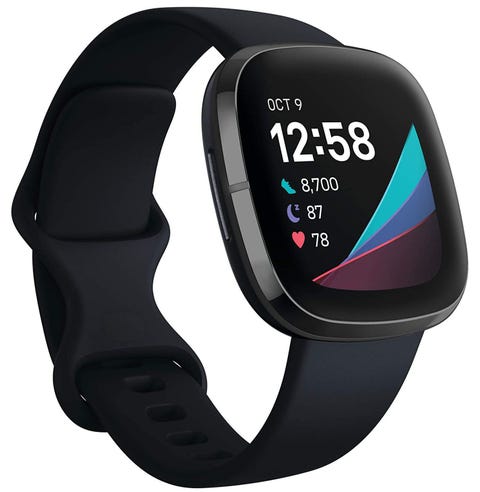 $199.95
Save 34% with Prime
The Fitbit Sense also tracks sleep, plus a load of other health metrics (like heart rate, ECG, and calories burned), plus your smartphone notifications and location, plus any Google Assistant or Amazon Alexa commands you might make regular use of.Duo Nova 7-in-1 Electric Pressure Cooker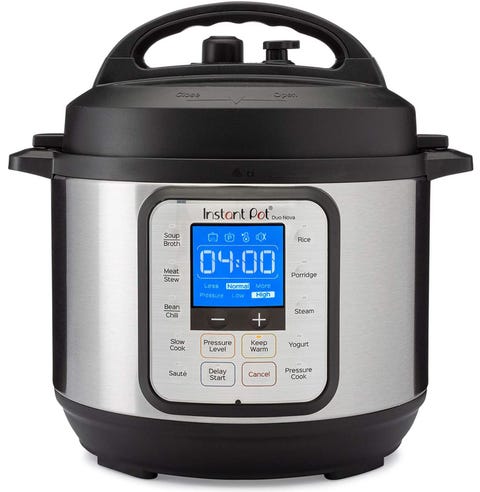 $49.95
Save 38% with Prime
It wouldn't be Prime Day without an Instant Pot deal.Blink Mini Indoor Smart Security Cameras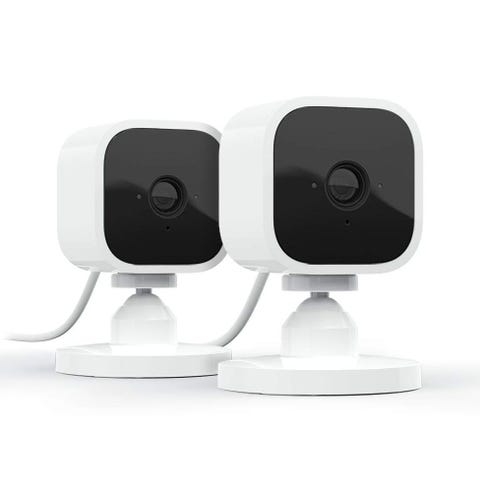 $39.98
Save 38% with Prime
Better to feel safe in your own home.2000mAh NOAA Emergency Weather Radio with Portable Solar Power Bank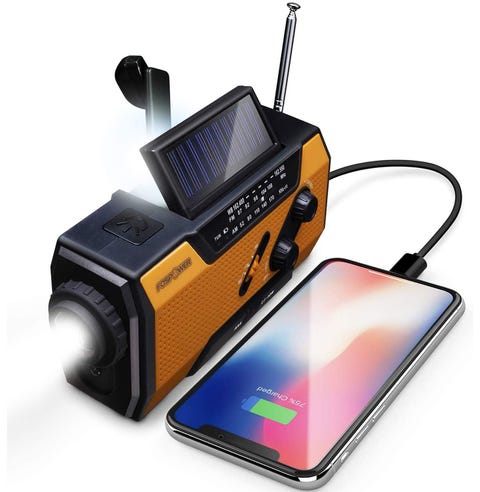 $21.66
Save 28% with Prime
You know, for the impending apocalypse.
SPONSORED BY THE NEW YORK TIMES
One marriage was shaken up — and reconfigured — during lockdown last year.
5200 Self-Cleaning Blender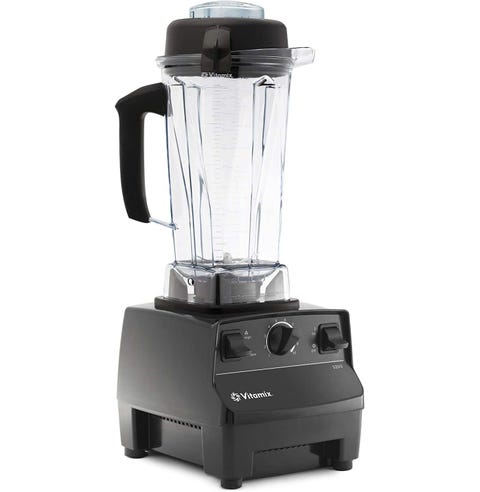 $278.99
Save 49% with Prime
An unstoppable, professional-grade blender for a professional-grade consumer of pulverized things.SoundLink Revolve Bluetooth Speaker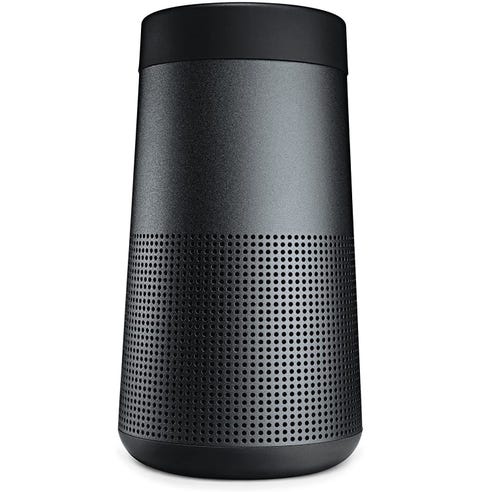 $129.00
Save 35% with Prime
Bose makes a reliably great Bluetooth speaker in the SoundLink Revolve, with 360 degrees of coverage that'll do your playlists justice.Fire TV Stick 4K Streaming Device with Alexa Voice Remote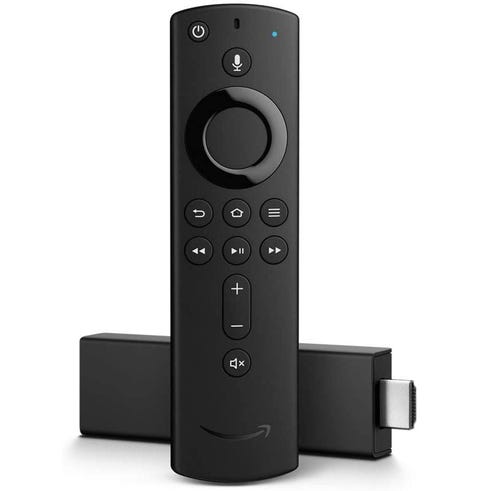 $24.99
Save 50% with Prime
Upgrade your streaming experience to 4K with all the bells and whistles.Chef iQ Smart Pressure Cooker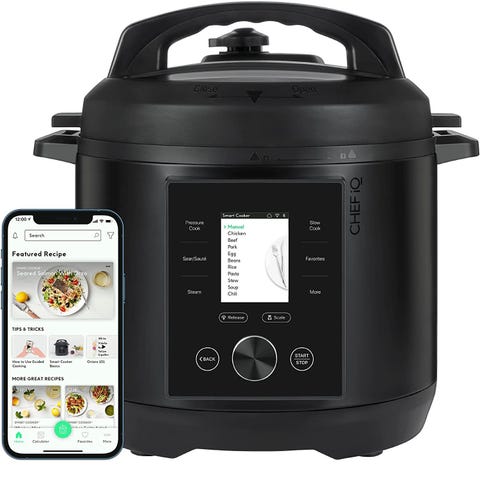 $117.95
Save 41% with Prime
This pressure cooker is so intuitive we gave it an Esquire Gadget Award.Smart WiFi Air Purifier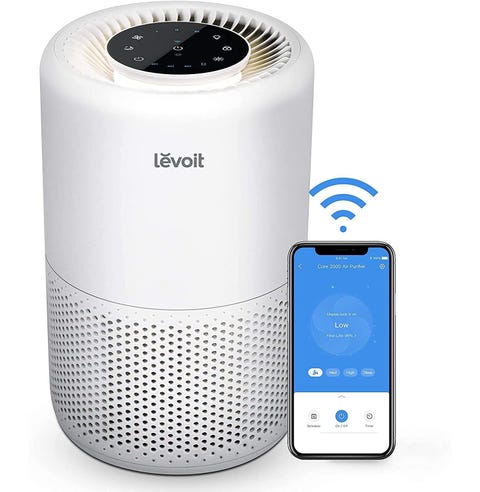 $71.99
Save $18 with Prime
Reclaim your sinuses from the scourge of dust and pollen.Elite 75t Earbuds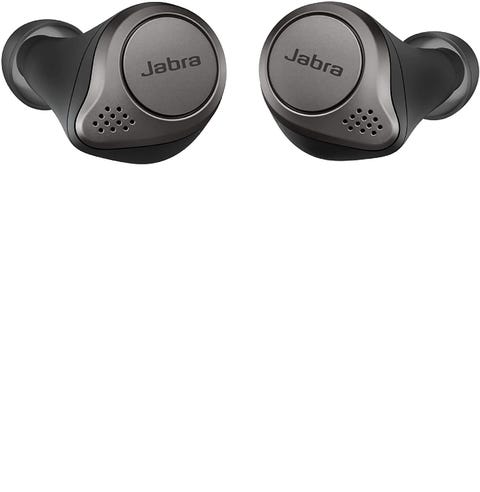 $94.99
Save 37% with Prime
Can't pass up active noise-cancellation in a pair of true wireless buds that cost less than $100.Kindle Paperwhite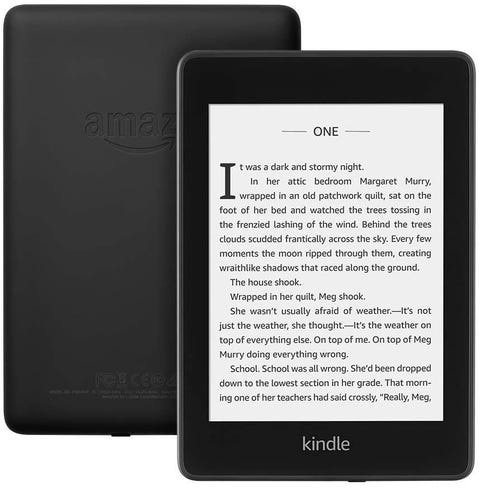 $79.99
Save 38% with Prime
An indispensable travel companion, since traveling is possible again.WH-1000XM4 Wireless Noise-Canceling Headphones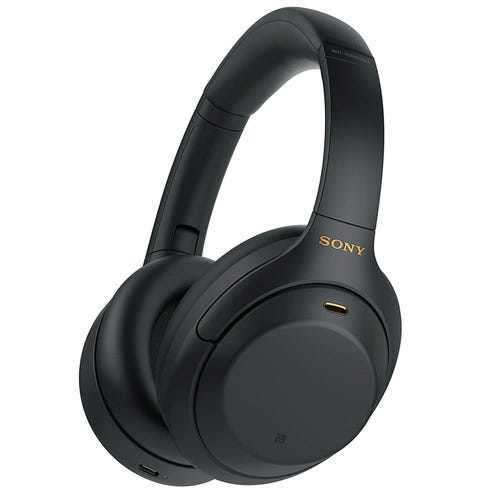 $248.00
Save 29% with Prime
Noise-cancelling headphones so sublimely good we went ahead and Endorsed them.A8H 55-inch BRAVIA OLED 4K Ultra HD Smart TV with HDR and Alexa Compatibility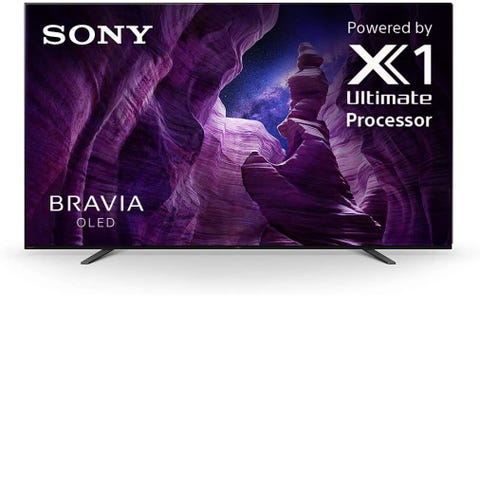 $1,198.00
Save 37% with Prime
For all those culture junkies with a discerning eye for pixel rates.Kishi Mobile Game Controller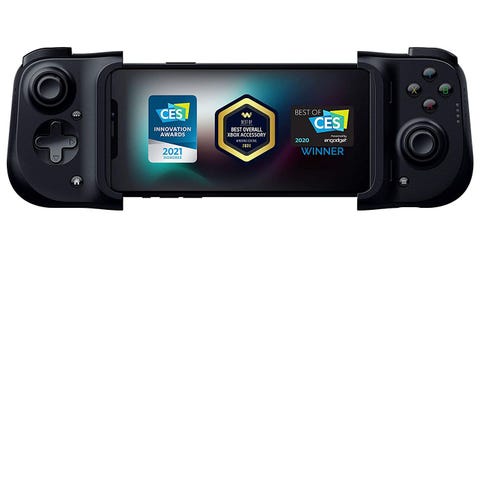 $66.49
Save 34% with Prime
This gaming accessory turns any phone into a handheld with plenty of controls, which is a serious upgrade to the mobile gaming experience.Fusion Smart Reusable Notebook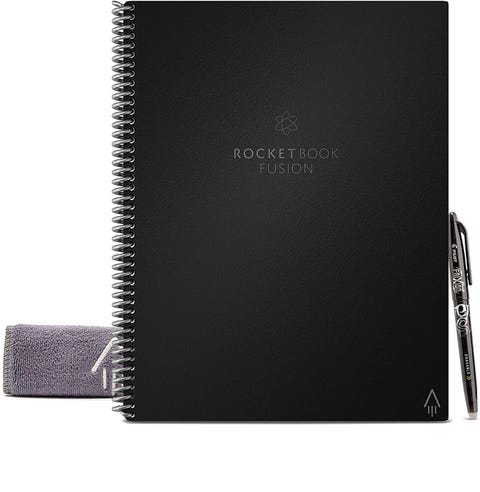 $25.90
Save 30% with Prime
Analog meets digital with this smart notebook, which uploads your notes to cloud services before you wipe it clean and start fresh.Approach S40 GPS Golf Smartwatch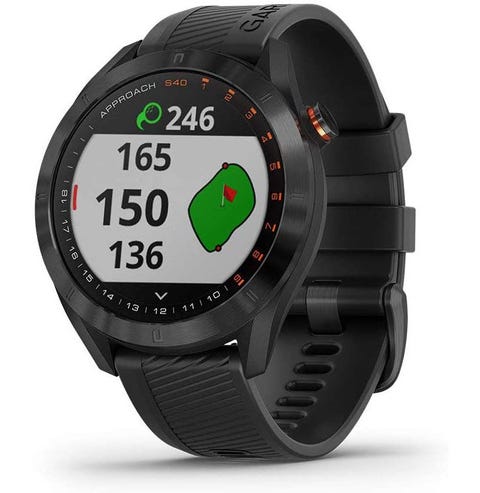 $189.99
Save 37% with Prime
For the data-minded golfer within.Sprocket Select Portable Instant Photo Printer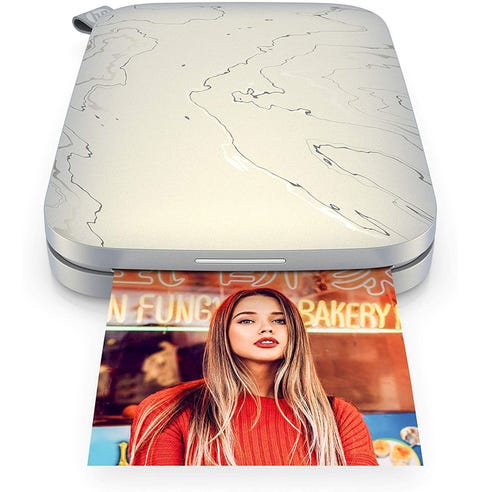 $77.59
Save 22% with Prime
Give photos a life outside your smartphone. This printer also happens to be highly giftable.Boombox Waterproof Portable Bluetooth Speaker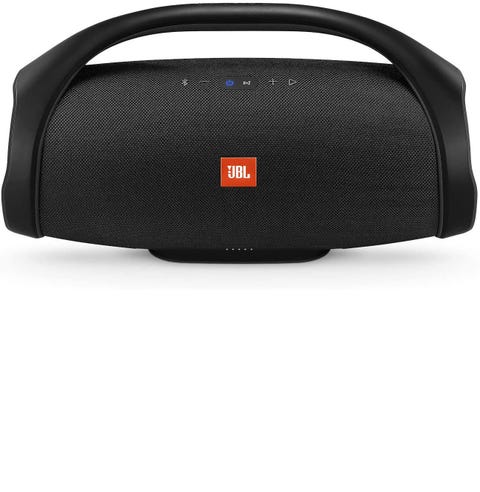 $274.95
Save 31% with Prime
This massively loud waterproof speaker is one of our favorites for summertime outdoor use.USB-C On-The-Go Multiport Adapter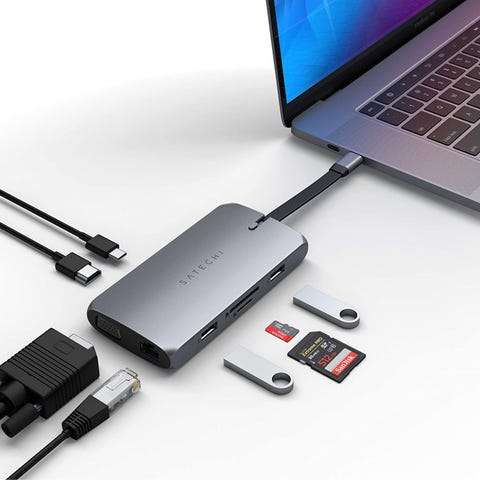 $69.99
Save $30 with Prime
Nine ports ought to cover the major bases.Kilburn II Portable Bluetooth Speaker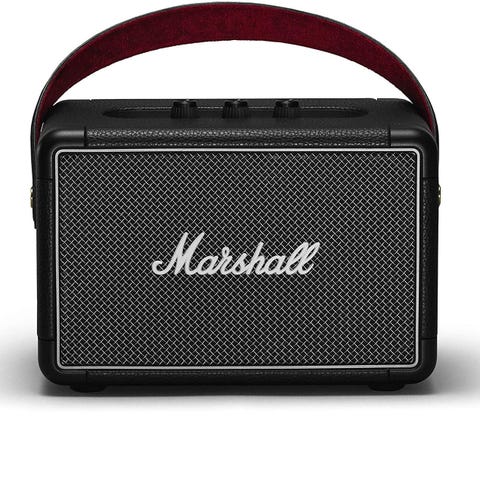 $299.99
$174.99 (42% off)
This retro-inspired speaker has considerable style substance.PhoneSoap 3 UV Sanitizer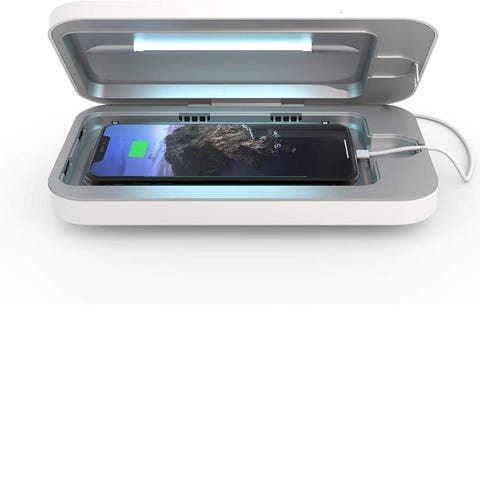 $45.57
Save 40% with coupon
Germ-cognizance is at an all-time high, after all.Roomba 692 Robot Vacuum with Wi-Fi Connectivity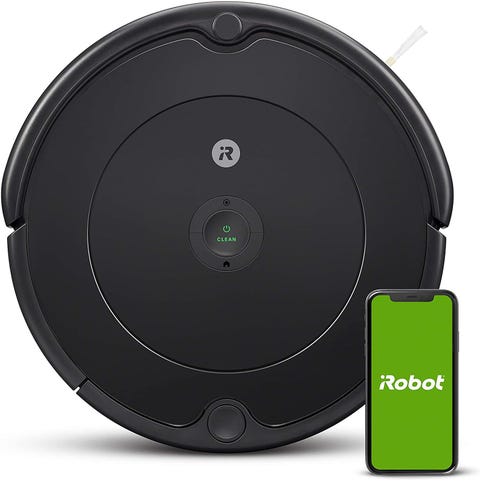 $199.99
Save 33% with Prime
Get someone—or something—else to do the dirty work.Smart Plug by TP-Link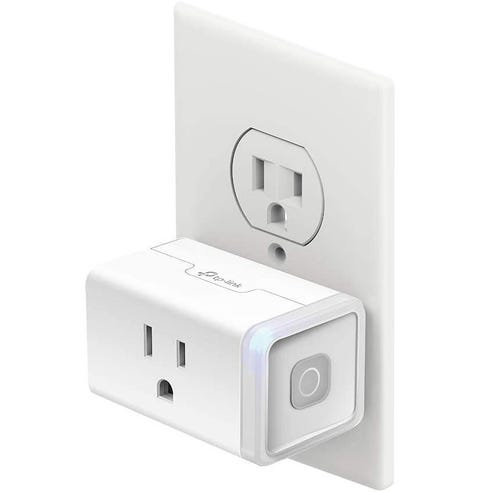 $8.99
Save 40%
This smart plug works with Alexa and Google Home.Nebula Apollo Wi-Fi Mini Projector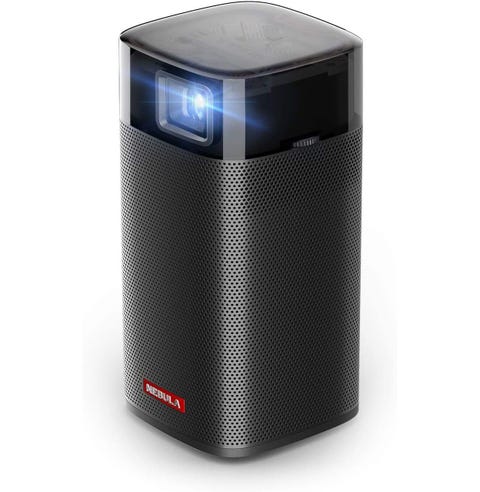 $264.99
Save $85 with Prime
Travel anywhere with this portable projector, which still throws a 100-inch projection despite its size.Harvest Indoor Garden Kit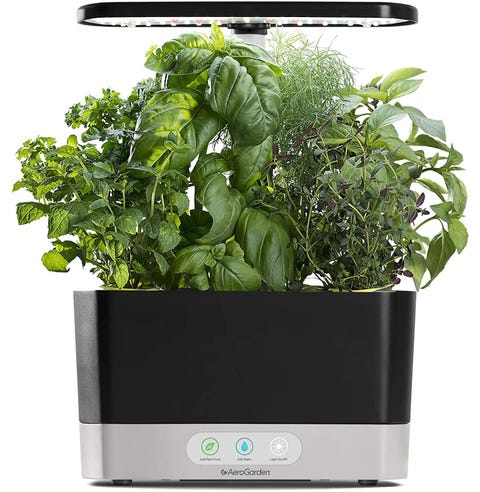 $84.95
Save 43% with Prime
Never underestimate the impact of an endless supply of fresh herbs and greens.PowerGlide Pet Slim Corded Vacuum, 3070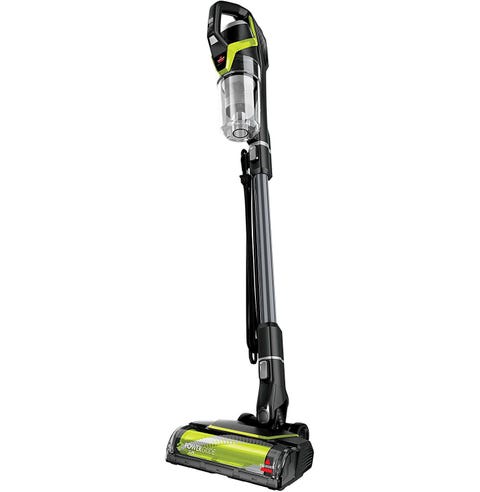 $125.99
Save 30% with Prime
Because that puppy you adopted in the pandemic sure as hell isn't cleaning up after itself.Echo Dot (4th Gen) with Sengled Bluetooth Color Bulb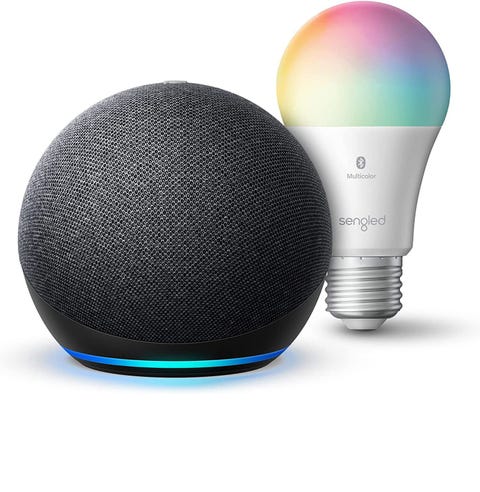 $24.99
Save 62% with Prime
This bundle gives you something smart to boss around and smart mood lighting in one.MUSE S: The Brain Sensing Headband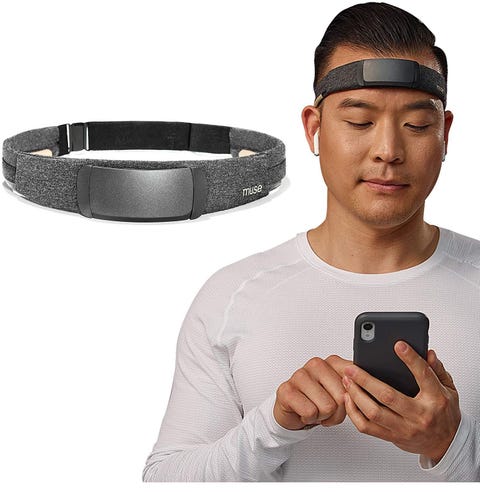 $285.00
Save 20% with Prime
You sleep like shit, right? Muse's high-tech headband might help. It is designed to track and then provide feedback on your meditation and sleep patterns, so you can learn from the data and improve upon both.Crusher Evo Wireless Over-Ear Headphone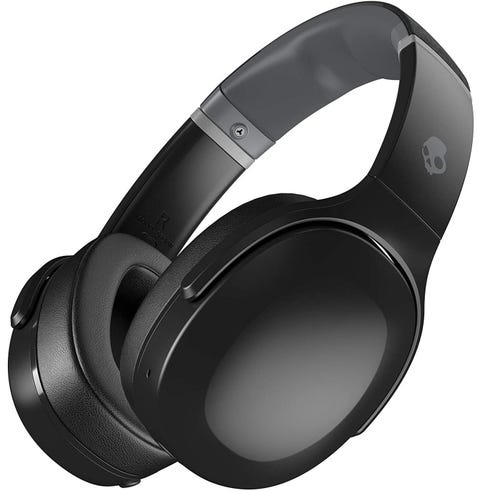 $199.99
$149.99 (25% off)
Save an additional $20 with Prime
For a not-grossly-expensive pair of over-ear headphones with pretty damn decent sound, Skullcandy is a solid bet.Culinary Sous Vide Precision Cooker Nano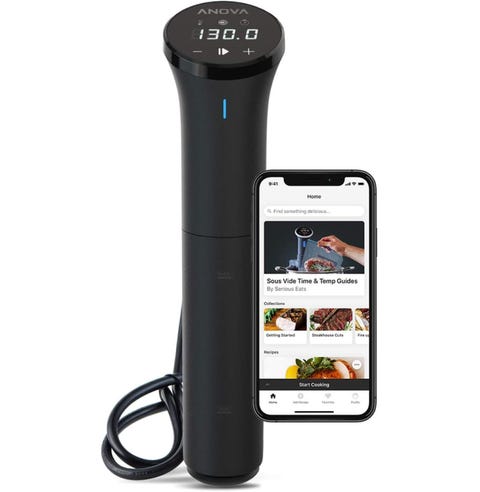 $129.00
$99.00 (23% off)
A kitchen toy for the perfectionist chefs among us.Echo Buds (2nd Gen)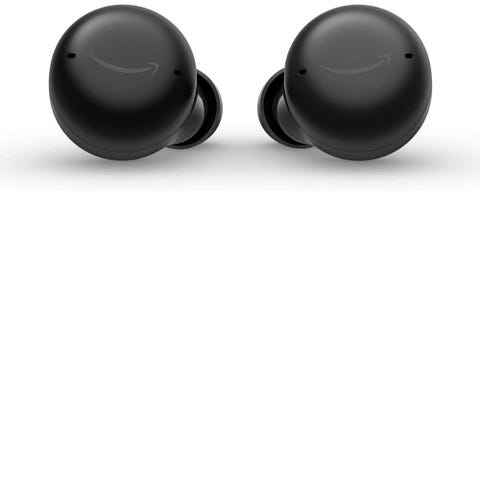 $79.99
Save $40 with Prime
If you're mostly plugged into the Alexa way of life, then you might as well extend that integration to the tiny devices you shove into your ear holes.Audible Membership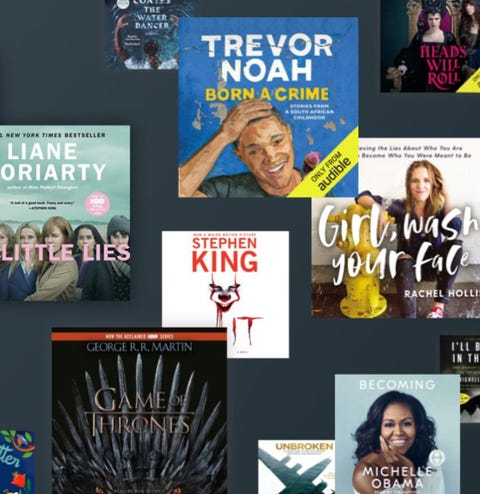 Save 53% of first 4 months with Prime
When words on the page begin to blur, it could be time to try Audible.